Emsleys Solicitors has appointed a new head of finance as it expands nationally.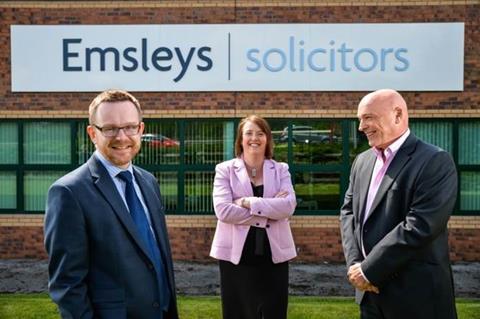 Judith Hogg joined in April to support the firm with a range of financial expertise. She is an FCCA qualified finance professional with over 30 years in industry, the last 18 years of which were within professional services environments including legal, HR, training, consultancy and occupational health.
Judith has vast experience at board level and brings a wealth of commercial experience. She will be instrumental in the planning and implementation of the firm's expansion in the south west following the recent appointment of new director Emma Costin to grow and develop a new team specialising in asbestos illness, occupational cancer and industrial disease claims.
Director and head of conveyancing Alistair McKinlay said: 'Judith's knowledge and expertise will be vital as we embark on the next phase of the Emsleys journey. With the depth and breadth of talent in our team, we are looking forward with excitement to moving into new areas.'