High-profile divorce firm Vardags has announced the appointment of Dr Stephen Bence as its new CEO.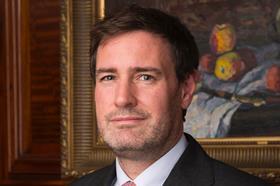 Bence, who previously held the role of director of strategy, will continue the firm's expansion - moving beyond divorce - in his new position.
Ayesha Vardag, president of the firm, commented: 'In 2015 Stephen put us on the Sunday Times Fast Track, the only law firm to make that prestigious list of the UK's fastest growing companies, and in 2016 we were named by the FT as the fastest growing law firm in Europe. His blue-chip background as a senior strategist at McKinsey, his enthusiasm for restructuring industries, his track-record in creating other high growth companies, and his outstanding record with Vardags, makes him objectively the best choice in the market (and we know because over the summer we met with numerous external candidates).
More than anything, he cares deeply about and is totally committed to the firm, and like me he knows the cornerstone of our success is our unique community of exceptional people who care passionately about our work and our clients. After years doing this side by side, it's time for me to be able to focus exclusively on my clients, and for Stephen to take over the business side and really run the show.'
Vardags has established new practice areas in reputation and privacy, civil litigation, property and criminal law, while continuing to focus on ultra high net worth individuals, their families and their companies.