Mogers Drewett has promoted two of its associate solicitors to partner, takeing the number of partners at the firm to sixteen.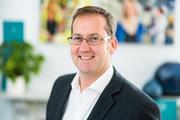 David Hill, head of private client, and Tom Chiffers, head of tax and trusts, are both based in the firm's Bath office and have been recognised for their success in leading their respective teams.
David has been at Mogers Drewett since 2001 and became head of private client in 2017. He has extensive experience in all aspects of estate administration but specialises in complex estates, tax planning, wills, lifetime gifts and variation of estates post death.
Tom joined the firm in 2011 and has specialised in tax and trusts within the private client team since 2013. In particular, he assists clients with the use of trusts for tax planning, succession planning and for the protection of assets and also specialises in working with farming and agricultural clients.
Commenting on the promotions, Steven Treharne, managing partner at mogers drewett, said: 'I am delighted that we have been able to promote David and Tom to partner and warmly congratulate them both. Our private client services including tax and trusts are a really important part of what we do. We pride ourselves on building lasting relationships with clients founded on quality of service, and both David and Tom have proved outstanding in this regard.'
David Hill said: 'I am thrilled to become a partner. I look forward to continuing working with clients to help them through what can be difficult times in the event of bereavement or end of life issues. We have a fantastic private client team at the firm and it is a privilege to lead them.'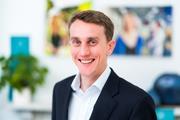 Tom Chiffers said: 'This is a great moment in my career. Trusts are a key component in tax and estate planning. It is always satisfying to be able to help a client put in place the right measures for their estate and succession planning.'