Louise Shorter, founder of the charity Inside Justice and protagonist of hit BBC Two documentary series Conviction: Murder in Suburbia has joined the University of East Anglia's (UEA) law school as the new director of the Justice Project.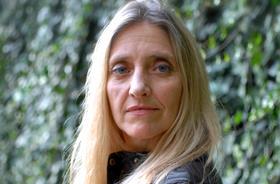 Shorter will be working with law students to investigate cases of long-term prisoners who claim to be the victims of miscarriages of justice.
Professor Andreas Stephan, head of the law school said: 'We are delighted that Louise is joining us and I have no doubt that she will bring with her a wealth of knowledge and experience, which students will be able to tap into.
'We find that students really enjoy being able to work with real life cases and experience the legal system before they begin their careers in the justice system and beyond.'
Shorter said: 'I'm thrilled to be working with the students at UEA. As a teenager I was inspired by the BBC's TV series Rough Justice programme which investigated alleged miscarriages of justice and I was fortunate enough to work on the same series, years later, as a producer.
'A wrongful conviction destroys lives, trust in the criminal justice system and leaves dangerous people free to offend again and it will be the students of UEA, and their contemporaries, who can make a more just and humane world for us all.'
UEA's Justice Project works with individuals who maintain their innocence of serious crimes for which they have been convicted. The aim is to help these individuals to overturn their convictions by re-examining evidence, trying to identify new lines of enquiry and determining whether they received a fair trial. The project works in collaboration with Inside Justice, the charity that Shorter set up and has headed since 2010.
Professor Stephan continued: 'Although systems of criminal justice have many safeguards, sadly no legal system is without the possibility of individuals being wrongly convicted. It also tends to be the poorer and more vulnerable in society who are more likely to be subject to a wrongful conviction.
'Our Justice Project and charities like Inside Justice provide these individuals with hope and ultimately ensure justice is served. It is one of the many volunteering opportunities that our students have to make a difference in the wider world.'