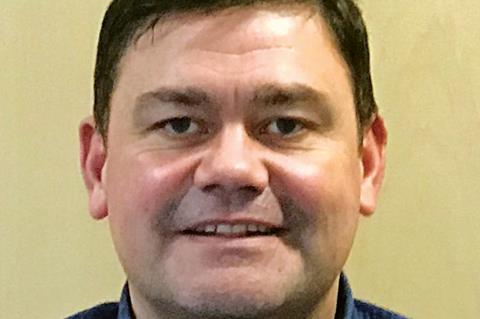 I left Bryn Celynnog Comprehensive School, near Pontypridd in south Wales, in 1988 with seven O-levels and two A-levels. I had no career aspirations. My only concern as an 18-year-old was to have enough money to watch football and go to gigs. I got a job as a clerk in the claims department of a large motor insurance company, which is ironic considering the career path I later found myself on.
Despite my undistinguished academic record, I realised that I was more suited to student life than life as a clerk. That led me to Sheffield Polytechnic in 1990, chosen only due to its close proximity to football teams who'd be playing my beloved Cardiff City that season in the fourth division of the football league.
I started a business studies degree. That I'd been unable to complete an economics A-level should have told me that course wasn't for me. However, the one module of the course that I enjoyed was law. So, after a year of struggling with accounting and quantitative methods, I was allowed to transfer to the law degree. I graduated in 1994 and returned home to complete my Legal Practice Course at the University of Glamorgan in Pontypridd.
In 1995 I began a training contract at a general litigation practice in the Cardiff Docks area. During the regeneration of the area into Cardiff Bay, we were part of the legal team involved in a group action, acting on behalf of more than 100 residents claiming damages arising from the large construction project taking place around their homes. This became all-consuming – working late nights and weekends became the norm – but it gave me a real taste of acting for David against Goliath. I think this is what pushed me into working in claimant personal injury law.
I began working with Vin Mooneeram at a much larger law firm in Cardiff city centre in 2000. I'd swapped general litigation for personal injury, and I loved every moment. It soon became apparent that Vin and I shared the same views and aspirations of how personal injury claims should be dealt with – or rather, in those days when our televisions were saturated with adverts from claims management companies, how we felt they shouldn't be dealt with. This led us to set up Mooneerams in 2002. The risks were huge. We were about to open the first ever exclusively claimant personal injury legal practice in the whole of Wales, but one crucial thing was missing: an office.
Vin's mother offered us the use of two bedrooms in her house so, over one weekend, we moved in: two desks, one computer and a single filing cabinet between us. However, as absurd as it now seems, we didn't have any clients. That being said, we agreed that, come what may, we'd never buy in or pay for work, never have any involvement with claims management companies and remain fiercely independent. We would try to build the firm on word-of-mouth recommendations and referrals. And so the journey began.
Since 2002, despite the challenges and changes in the claimant personal injury sector, new instructions and revenues have increased year on year. Vin retired from practice in 2016 and I became managing director. Angus Fergusson, my good friend and colleague from our days as trainee solicitors 25 years ago, is my fellow director. We now employ eight solicitors with two trainees on the road to qualification.
I'm very proud to be practising out of a firm in the area that I have lived all my life. As a company, we feel very much part of the local community; that is reflected in our active support of local charities, grassroots sports clubs and small businesses. What is more, I am proud to say we remain fiercely independent.
This year marks the firm's 18th birthday. While we long since swapped the two bedrooms for modern office premises in a business park on the outskirts of the city centre, our ethos remains the same.