Family department, London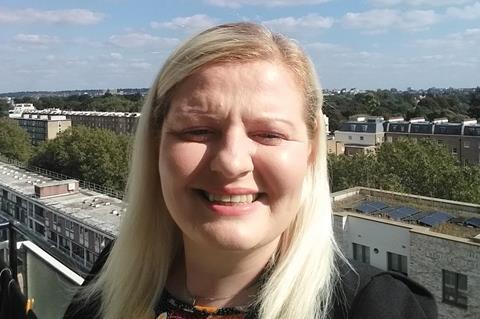 I studied at the University of South Wales. I had to choose optional units of law and it wasn't difficult to go for subjects that would allow me to ultimately help people, rather than turn to corporate law.
Before university I'd wanted to be a criminal lawyer. However, when I studied the family law module I realised I may be best suited to this type of law. This affected the type of training contract I looked for.
I decided to work in a high street firm so I could train in family law and also other training seats where I could help people. I was lucky enough to get a training contract in a local firm, Spicketts Battrick in Pontypridd, south Wales. This was the best experience because it enabled me to immediately work with clients and build the trust and reputation that is crucial to all family lawyers.
I soon learnt that my network would be important for my career. Naturally, I was able to meet and work with other professionals to build my network professionally and personally. This led to recommendations and referrals which enabled my career to grow.
My early career as a legal aid lawyer gave me valuable experience working with individuals that needed specialist help. Although I stopped doing legal aid work in 2014, this taught me the values and strategies I still use to this day.
During my training contract I continued to volunteer at my local CAB, as I had done in university, and I was instrumental in setting up a local solicitor advice duty system there. As a result, I was nominated by the chief executive of the CAB for a pro bono award, which I accepted from the attorney general at the House of Lords in 2009.
'My early career as a legal aid lawyer gave me valuable experience. Although I stopped doing legal aid work in 2014, this taught me the values and strategies I still use to this day'
I have continued to volunteer at the CAB in the Central Family Court to give free advice to individuals going through the family court system. This is an important part of my practice and something I will always do. The chief executive invited me to the Law Society roundtable to discuss pro bono work, the only family lawyer to be involved in this roundtable.
I recently attended the CAB at the Central Family Court for the first face-to- face advice interviews since the pandemic began. This service is now offered nationally via a helpline, meaning more individuals can access legal help. Generally, I advise individuals who are attempting to navigate the court system as a litigant in person and require advice on the law, procedure and applications and potential outcomes they can expect.
Ironically, family law is not emotional. For example, in financial cases the value of the assets, not the emotional ties to the family home, is what the court is concerned with. This can make the family law courts difficult for individuals to navigate without legal advice, but such advice is often too expensive.
I built successful family departments from scratch at OH Parsons and Taylor Rose, both located in central London. In November 2020 I moved to Fletcher Day as a partner where I have developed a practice in children matters as well as divorce and financial matters.
Helping clients with children matters is a passion. My clients trust me to help them during the most difficult times of their lives and I will never take that for granted. A particular specialism that developed naturally surrounds parental alienation. This is where one parent alienates the child or children from the other parent for no justifiable reason. It is becoming more and more of an issue that the courts need to deal with and put in place procedures for these increasingly complex cases.
During the pandemic I have seen a rise in different types of family case. For example, parents who cannot see children due to restrictions, people who have lost jobs and cannot pay financial orders, and a rise in couples reviewing their 'life choices' and deciding to separate or move to be closer to family and needing a solicitor to assist them.
The court system has adapted quickly to accommodate the ever growing cases that require judicial assistance. We are now entering another period of change and consultation to see how the family court system will continue to adapt in the future.