Legal executive and head of residential property, Pontypool and Cardiff
If anyone had told my younger self that I would become a lawyer and, moreover, one that specialises in property law I would never have believed them. I grew up in a village near the small town of Pontypool in south Wales. The village was the type of place where almost everyone knew each other and their families. The percentage of school-leavers who went on to higher education was low and I had never known anyone to have a career in the law.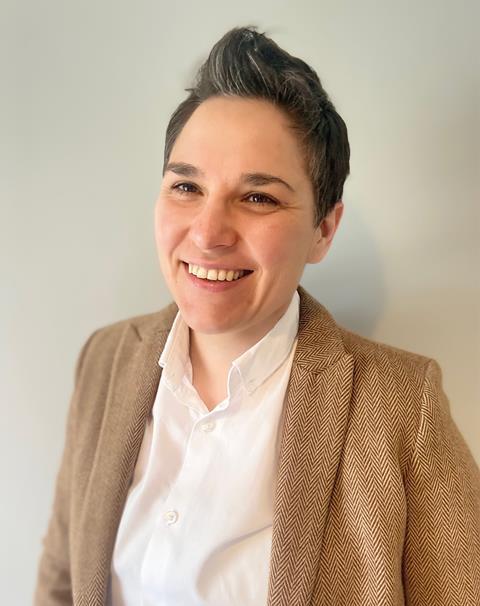 I applied to university on the basis that I wanted to join the police and, if you had a degree, you could, qualify for an accelerated promotion scheme. Law seemed like the most appropriate choice. Having enjoyed many of the topics during my degree and following concerns regarding my safety in the police, I found myself considering a different path.
The year I graduated, some fellow graduates were becoming the first to undertake the LPC at our university (Swansea). But the thought of taking a further substantial loan (on top of my student loan) to do the course felt out of my reach. Towards the end of my final year, and on the promise of free coffee, I accompanied a friend to a law fair where I discovered the Institute of Legal Executives (now CILEX) and the alternative route to qualification. The stand was promoting a one-year course to law graduates at a college in Shrewsbury. This meant that you could qualify as a member of CILEX within a year, and at the time the course was free. I signed up the same day.
This was it: I was going to be a lawyer. I was so proud to say it (I still am). With the new path decided, I thought it best that I get experience. On returning home, I contacted local firm Watkins & Gunn and asked to do some work experience. Thankfully, someone in the conveyancing department was going on holiday for two weeks so I stepped in as a filing clerk. Two weeks turned into the whole summer until I moved to Shrewsbury where I and two other graduates discovered the practical side of the law and, for myself in particular, conveyancing. Being an organised and process-driven person who doesn't like to argue, I found that conveyancing suited the way that my brain works perfectly.
'After growing up in an area that had a real lack of diversity and in the era of Section 28, I did not know how to express my sexuality and was terrified how people would react'
I got a job with a nationwide conveyancing firm in the centre of Cardiff. I learnt a lot during the six years I was there regarding the good and bad sides of conveyancing and it was here that I finally felt comfortable to come out as gay.
My sexuality was never something I was comfortable speaking about. After growing up in an area that had a real lack of diversity and in the era of Section 28, I did not know how to express it and was terrified how people would react. I remember for a long time using non-gender specific terms when speaking about partners and hoping that no one noticed.
The time of being afraid to speak out is now thankfully long behind me. My wife and I are proud members of the LGBT+ community. Within my current role with Watkins & Gunn – 15 years later I returned to the firm where I did my work experience and am now head of residential conveyancing – I lead a subgroup called 'Watkins and One'. Watkins and One is focused on promoting and celebrating equality, diversity and inclusion within the firm, not just in respect of LGBT+ matters but also concerning race, religion, age, disabilities and so on. I am immensely proud of Watkins and One, not just for the work we do but, on a personal note, for being able to do this in a firm whose head office is in the very town that previously I had been too afraid to speak out in.
Today I, like many others, am navigating the impact the pandemic and the land tax 'holiday' has had on the sector (although I don't know of any conveyancer who would happily describe it as a holiday). Dealing with properties in England and Wales meant managing two sets of differing tax rates changing on multiple deadlines, as well as advising clients as to what they could and couldn't do and when, as a result of two differing sets of Covid restrictions.
Despite expectations, we are finding the market remains strong. My working week combines the management responsibilities that come with running a department, with supporting my team and handling a full caseload of varying transactions. This can be a juggling act, but then my wife did used to work for a circus – although that's a whole other story.