Growing up in Stoke-on-Trent, I was the first in my family to go to university. I knew a career in law would be challenging, but that my life wouldn't be monotonous and I would be in a profession in which I could help people.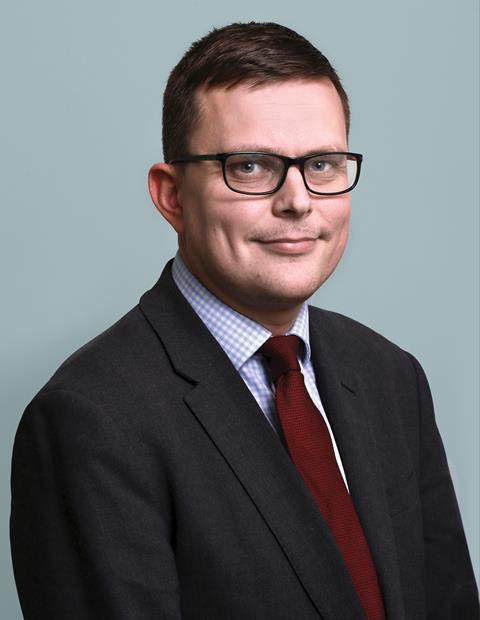 I spent the third year of my degree working as a legal clerk in the family law department of a large legal aid firm in London. At the time it was uncommon for students to do placement years and, after graduating with a first in law from Nottingham Trent University, I went on to complete the LPC at Nottingham Law School.
My training contract was with Dawson Cornwell, a family law firm in central London with a reputation for international family law. After qualifying, I spent more than 10 years in its prestigious international children law department, which was headed by Anne-Marie Hutchinson QC, who passed away in 2020. When Anne-Marie made me her assistant on surrogacy cases, I began to forge my path into international surrogacy law. At the time, I wasn't aware that surrogacy and assisted reproduction was an area of law.
Surrogacy can be daunting to get into because the law is held in different statutes to most family law. You also need an understanding of nationality and immigration law, private client and tax issues, and even criminal law, as an English lawyer can commit an offence if they advise on the terms of a commercial surrogacy arrangement.
Once I got started, I really enjoyed it. Surrogacy and assisted reproduction can be technical, but it usually results in a happy outcome for all concerned. Anyone who has been in a Family Court room where a parental order is made following surrogacy can tell you how palpable the parents' joy is when their journey to parenthood has finished.
'I'm always struck by the journeys that many of my clients have taken in becoming parents. Their journeys are often harrowing stories'
Surrogacy as a concept is legally and ethically complex. Domestic laws have a varied approach to it, ranging from criminalising surrogacy to a free-market approach with no regulation. One of the difficulties of banning surrogacy is that it doesn't prevent its citizens from entering into surrogacy arrangements overseas. The domestic laws of the countries concerned may differ as to who the child's legal parents are and this in turn will impact on citizenship, potentially leaving a child stateless. There need to be international conventions that deal with the recognition of a parental child relationship internationally. Currently, there are none. At home, UK surrogacy law is outdated. Although the UK was one of the first countries in the world to enact legislation to regulate surrogacy, it dates back to 1985 – a time where societal views were very different.
The LGBT Family Law Institute started out in the US and the founder approached Natalie Gamble, a pre-eminent lawyer in the UK, to set up a branch in the UK. I was fortunate to be involved from the outset. All our members have experience in LGBT family law cases. We've provided training as a group to fertility professional associations and where we can reach common positions on various issues have collectively lobbied for change in respect of areas for law reform.
The best part of my career is that I work in an area of law where I help create families, rather than deal with them breaking down. For me the highlights are the happy endings. The most significant case was when I was instructed in an appeal by a transgender father of a strictly Orthodox Jewish family. She'd applied for an order to spend time with her children. But their mother had successfully argued that allowing contact would lead to herself and her children being ostracised from their community, as the father is transgender. The High Court judge found ostracisation would be more damaging to the children than the loss of their relationship with their father.
We were successful on appeal. The Court of Appeal said that the judge at first instance had not exhausted all the opportunities for the children to have a relationship with their father. While this case involved unusual facts, it's a useful case where the court is dealing with parental alienation.
Surrogacy isn't entered into light-heartedly or on a whim. I'm always struck by the journeys that many of my clients have taken in becoming parents. Their journeys are often harrowing stories involving years of infertility and loss of pregnancies. Through my work, I've become aware of just how loved these children are, before they are even conceived.