Managing partner, West Sussex
Finishing school in Australia and having to choose a career, we were strongly encouraged to attend university. I had no real passions but wanted to make enough money to retire early and have an outdoor lifestyle. I chose a double degree in environmental science and law (I ended up qualifying into property law and work that's 9 to 5 in an office).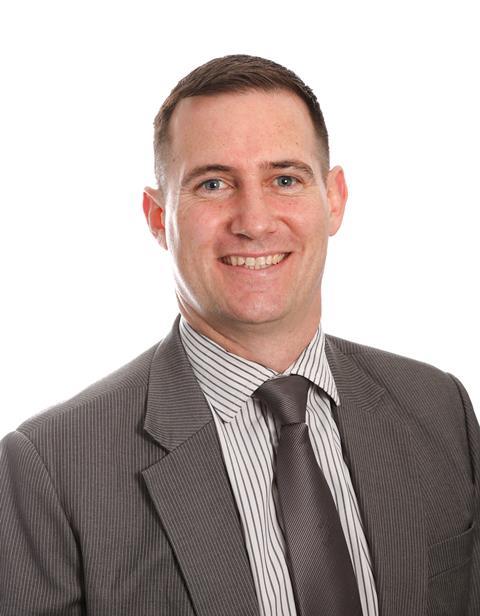 My first proper job was cooking at McDonald's aged 14. At 16 I started surf-coaching on weekends. At university I worked in pubs. I finished my university degrees remotely and initially spent a year managing the local pub. I then got offered the job of the local postman so did this during the day, managed a bottle shop in the evenings and surf-coached on weekends. I then qualified as a solicitor but decided to go travelling instead of starting work in law.
When I arrived in the UK I spent two years working as a carpenter in a joinery shop building high-end bespoke kitchens, windows, cupboard units and so on. During this time I also did some legal clerking for a criminal firm in Surrey, attending court cases with counsel.
I then returned to Australia for a year and spent the first three months working with a friend as a roof tiler in Queensland. This was a great job. Spending all day on the roof in the hot sun throwing roof tiles around kept me fit and tanned. When it rained, we went surfing (or to the pub). I then got a job as a solicitor in a small general practice firm focusing on property and business transactions.
I returned to the UK with my wife and son and moved to Somerset where I got a job with a medium-sized firm in the property finance team advising lenders on complex property matters. From here I got a job in West Sussex so we could move back towards London where I headed the commercial property department for a medium-sized firm. The next change was to Lewis Denley.
'The property system in Australia is much simpler than the UK's. I initially found working in the UK legal system somewhat frustrating'
I am a firm believer in the greater variety of life experiences you have, the wiser a person you become. The variety of experiences I have had in my working life allows me to understand and adapt to various clients' needs and also to better relate to clients and colleagues, making me a better overall lawyer. Working in the leisure and construction industries kept me grounded and allows me to relate to clients on a more open and understanding level, particularly with commercial property clients.
The Australian legal system is predominantly based on the UK system. Therefore, the fundamentals are very similar. However, the work-life balance in Australia is notably different. There is a more insistent approach to undertaking work in Australia and 'getting the job done'. Australians are notably more direct and to the point in their dialogue, which reduces the amount of correspondence back and forth. Working environments in Australia are perhaps more collaborative and positive, which I consider is a result of the warm weather and outdoor lifestyle.
The property system in Australia (Torrens system) is much simpler than the UK's. I initially found working in the UK legal system somewhat frustrating. As my career progressed, I still considered the legal system to be littered with archaic practices and 'old-school' approaches to delivery of services. Law firms could hide behind the old notion of lawyers being slow and expensive. Both mine and my business partner's motivation was to create a firm which wasn't held back by out-of-date practices or paper-based systems. We aspired to build a firm using leading-edge technology and delivering customer services in line with other industries, which we've achieved successfully.
I coach the junior team at Horsham Rugby Club. Probably the biggest motivating factor to start coaching was the weather. My son is in the team so I was there every weekend anyway, standing in the cold. I figured being part of the coaching team would get me off the sideline and moving around more to keep warm. I could also add some value to the skills the kids needed. I played rugby league and rugby union most of my life at a decent level and understood the importance of developing the basics of the game at a young age. It was also a way to relive some of my youth as my body was not up for playing contact rugby anymore (I still play touch rugby).
I skateboard to work on sunny days. I only started this in the past few years after getting an electric skateboard. However, I lived at the top of a hill in Australia and would often skate to work which was a mile down the base of the hill.