Managing partner, Prenton, Wirral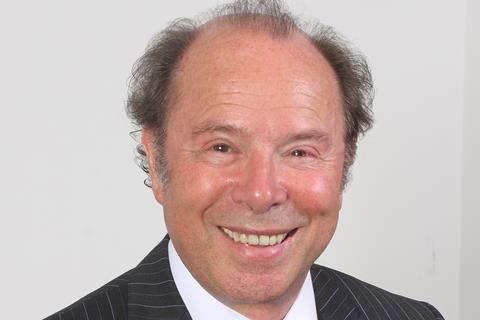 My father, CH Kirwan LLM, was a solicitor – and he started Kirwans as a family firm over 70 years ago. He was a great inspiration to me, introducing me to Roman law and explaining the principles of jurisprudence. But it was my early visits to the courts that really excited me: the grand setting of Liverpool's St George's Hall, which housed the assize courts at the time. Even now, 50 years after my enrolment, I still enjoy the atmosphere of the courtroom.
I had an unusual legal training. Entrants who had a law degree were only required to complete three years of articles. Instead, I chose to undertake my articles over five years, while also studying for my University of Liverpool law degree, and to split my articles between two firms: Silverman Livermore, where my principal was the redoubtable Sir Harry Livermore, Lord Mayor of Liverpool, and then Latin & Masheder. Each firm gave me a completely different outlook on the law.
I was advised by my mentor, the late Justin Price QC, a fine advocate, to apply for a judicial position to further my career. He suggested I take on a discipline of which I had no experience. I stated at the interview stage that, if appointed, I would approach cases with a completely open mind; this seemed to impress my interviewer. The valuable experience I gained emphasised to me the importance of the rule of law and the independence of the judiciary.
I persuaded the stewards to reinstate my client who had been disqualified for dangerous riding to his second place on the podium
I was very proud when, in the 1980s before solicitor higher-court advocates were appointed, I used an arcane rule which enabled me to exercise a right of audience and to conduct a two-day jury trial at Caernarvon. I went on to be awarded higher-court advocacy rights in both crime and civil law in 2002, and have represented some truly fascinating clients since. These have included the late Winnie Johnson, mother of Moors Murders victim Keith Bennett (I had the interesting experience of interviewing Ian Brady several times); and Iraq war hero Alan Tudball, who, after being dragged from his burning tank (for which his comrade was awarded the George Cross), suffered appalling injuries. He was forced to postpone his wedding, only for the wedding venue to threaten to sue him for the outstanding bill – an injustice which we were able to put right.
In crime, a greater understanding is needed by the courts of the hard work that criminal defence solicitors perform, both at the police station and as solicitor-advocates in court. Within agriculture, I would like to see much less bureaucracy for struggling farmers. Finally, while the civil practice rules needed to be changed when the Woolf reforms were introduced in 1999, they have made civil practice far more complex than was perhaps intended.
I was a motorcycle racer for more than 30 years, during which time I competed in 16 Manx Grand Prix Races, held on the Isle of Man TT circuit. On one occasion, I had just competed in the junior race when I was approached by a rider who needed my help. He had been disqualified for dangerous riding after coming second in the lightweight race. I persuaded the clerk of the course to convene a stewards enquiry into the disqualification. The proceedings were conducted like a court. The clerk, coincidentally a Douglas solicitor, presented his case. He wore a suit and I was there in my jeans, having just ridden a six-lap, two-and-a-half-hour race. Nonetheless, I cross-examined the marshals who had complained, and called my client and witnesses to give evidence. I was delighted when my closing submissions persuaded the stewards to reinstate my client to his second place on the winners' podium.