Associate and personal injury solicitor, Derby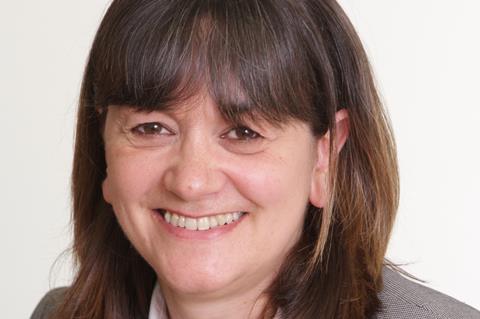 I never had a burning desire to be a lawyer. After my A-levels I worked for three years as the PA to the MD of a financial advice firm in Liverpool but then decided I wanted to get a degree. I had always had an interest in the law, so I decided to pursue that route.
I graduated with a 2:1 LLB from the University of Birmingham in 1988 and completed my Law Society finals at Chester in 1989. The same year, I started my articles of clerkship with Martineau Johnson in Birmingham and qualified in 1991. I stayed with the firm for a further three months doing commercial work.
I knew early on that commercial work was not for me and that I wanted to do something more personal and people-based. I secured a position in the West Midlands Regional Health Authority's in-house legal department in 1991, where I defended clinical negligence and personal injury claims.
I left my job in 1993 to have my daughter. During maternity leave I was made redundant as the department was disbanded. I had my son in 1996 and, as my husband worked long hours and was often away from home, it made sense for me to be the main care giver for our children. By the time my son went to senior school, I was bored at home and my children were less dependent on me. However, returning to work after such a long absence was daunting, particularly as the law had changed so much. It is easy to lose confidence and feel that you have nothing to offer to an employer – something I am sure other women returning to work after a long absence will be able to relate to.
You can relearn the law, but there is no substitute for life experience. The life experiences I gained during my absence from work gave me a new perspective on the challenges I faced in my working life. When I returned to the law in 2010, I did claimant personal injury and clinical negligence work. I found that clients could often relate to me better than perhaps they would to a person who had not been through those life experiences.
The life experiences I gained during my absence from work gave me a new perspective on the challenges I faced in my working life
Since joining Nelsons' personal injury team in 2012, I have built up a practice of non-recent child abuse work. Abuse survivors are often emotionally fragile. Caring for a close family member with mental health issues for a time gave me the empathy and skills I need in my work.
I dealt with a case where an eight-year-old child had been abused and killed by her care giver. It would have been difficult for any compassionate person to deal with but having children of my own made it particularly difficult.
Working for the NHS gave me an insight into how easily mistakes can happen, which then have a huge impact on a claimant's life. We are all human and we all make mistakes. Interviewing staff members who may have made such errors made me realise what a devastating effect that can have on those people as well.
Last year, I won two awards for my work on the Aston Hall abuse scandal case. First, Lawyer of the Year at the Derby & District Law Society Awards in April; then Claimant Lawyer of the Year at the Personal Injury Awards in November. These were huge personal achievements. I am very proud of what I have achieved over the past 10 years since returning to the law and it is wonderful to be recognised for the contribution I made to that case. It has proved to me – and I hope it will prove to others returning to work after a career break – that you should not doubt the skills and experience you have to offer.
The personal injury sector has seen huge changes over the last 30 years. In many ways, it has been for the better in that some of the changes have encouraged a more collaborative approach. However, over the last few years, there have been many changes to the funding of claims and the costs which lawyers can recover for the invaluable work that they do. I do not think any claimant lawyer is happy about those changes, simply because it affects the service we are able to offer to our clients. I believe that the changes are gradually eroding claimants' access to justice and it is time for that erosion to stop.
To those looking to return to the law after a long career break, do not doubt yourself. The law may have changed but you can soon get up to speed again. The skills you have acquired will stand you in good stead. To employers, I would say do not underestimate the benefits that experience and maturity can bring to the workplace and to your clients.