Partner and head of education law, London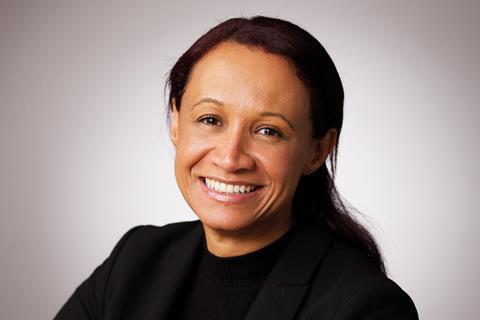 I learnt a lot about injustice, poverty and powerlessness while navigating being both racially minoritised and disabled. This was primarily as a young carer for my siblings when I unwittingly honed my early advocacy skills while negotiating with public services. While these services were ostensibly operating an open-door policy, doors were effectively closed to those who lacked awareness of their rights. Access was dependent on having the resources to challenge authority and the ability to 'code switch' in order to speak the language of the establishment. I was determined to become a more effective advocate but it wasn't immediately obvious how.
Having been permanently excluded from school aged 11 and spending most of my secondary years in the educational wilderness, I was an unlikely candidate for a legal career. I had not yet learnt to scaffold the weaknesses and harness the strengths inherent in my own neurodiversity and found myself pregnant and homeless at 16. As a teenage mother I struggled through my A-levels. A chance encounter with an inspirational sole practitioner, Wayne Thompson, furnished me with work experience and then a paralegal position. It was then that I knew a career in the law would be my route out of deprivation.
I graduated with first-class honours and completed law school the following year while working part-time. I didn't appear to be the right fit for any of the hundreds of London firms where I applied for a training contract and so cast my net wider. I completed my training at an Essex firm with maximum dispensation, qualifying alongside my peers aged 25.
'Having been excluded from school aged 11 and spending most of my secondary years in the educational wilderness, I was an unlikely candidate for a legal career'
I returned to London and specialised in criminal law and extradition for over a decade. Representing young people always felt most meaningful. However, I could not escape a sense that my focus was on the wrong issue. While I was temporarily interrupting the 'school-to-prison pipeline' for many who had undiagnosed special educational needs or were living in deprivation, it was too little too late.
It was my exasperation at not getting my youngest son's needs met and his first exclusion from school aged six that prompted my transition into education law. While temporarily home-schooling I trained as a volunteer SEND tribunal representative. My son was diagnosed with ADHD yet became a member of Mensa. I then had the tools with which to secure him an education health and care plan to fund the special educational provision he needed and placement at a selective independent school. He remained in school, achieving a top set of GCSE results and later this year is off to study engineering at university.
Russell-Cooke embraces innovation and, during a conversation with a colleague, the seed of practising education law professionally was planted. I submitted a business plan for the introduction of education law work at the firm and transitioned to the rebranded children and education team to concentrate on developing this new specialism.
I was approached by the editor to contribute to Understanding ADHD in Girls and Women, which was published by Jessica Kingsley Publishers in April. The aim is to help professionals and parents understand girls and women with ADHD better, and explain routes to diagnosis and support in education and mental health. My chapter details my personal journey from exclusion to education lawyer, as well as the rights and entitlements of ADHD girls and how to effectively access them.
It is hugely frustrating that inequality of opportunity and lack of access to justice in education remain so pervasive. This includes the disproportionate rates of exclusion of racially minoritised children who often then remain out of school. There are also too many barriers to parents securing an appropriate level of special educational provision for their disabled children, because those whose statutory role is to support them also appear to be tasked with prioritising budget protection.
Career highlights include celebrating my new rights of audience the same day I qualified by winning my first magistrates' court trial and working on my first reported extradition case that went to the Supreme Court. More recently, holding a school to account for its discriminatory treatment of a transgender pupil with autism, and then securing her a place at a specialist school where she tells me 'life is good because I am allowed to be myself' was particularly rewarding.