Partner and head of Family Law at Prettys, Ipswich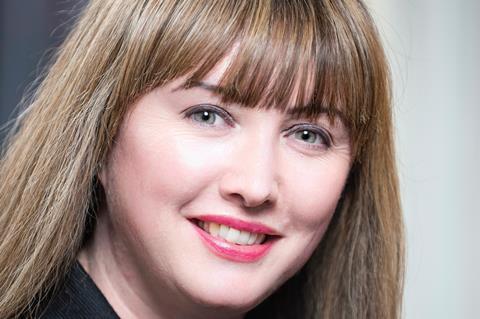 I completely fell into law and had no aspirations to be a lawyer when I was younger. I wanted to be either a publisher or a psychologist. At 19 I found myself temping at a tiny law firm as a receptionist and, after a few months in the role, the principal said he thought I was very capable and I ought to consider a career in law. He told me about the Institute of Legal Executives (ILEX) and that was the first time the idea crystallised that I could build a professional career.
I was seriously ill during my A-levels so there was no contemplation of going to university. I started the ILEX course at 20 when I moved to Prettys and continued studying beyond conclusion to be able to qualify as a solicitor. For nine years I studied during evenings and weekends while working full-time as a secretary in the family team. My only focus at that point was to try and finish before I turned 30 –I was admitted to the Law Society aged 29.
I chose to specialise in family law as I am fascinated by people, their behaviour and their motivation. I have long been interested in psychology and I think being a family lawyer runs a very close second to being a psychologist.
Being made head of family and partner this year is undoubtedly my personal highlight. I now head the team where I was a secretary during all the years I spent studying. Coming up through the ranks is invaluable experience for managing a team and understanding all the moving parts of a business.
If you had said to me as I left school that one day I would be a family lawyer, mediator and then a partner, I would have thought it ridiculous
The hardest type of family client will always be the client with unrealistic expectations. I take real care to manage a client's expectations and give straight and clear advice, but some will remain dissatisfied throughout the process no matter how hard you work for them. I am always disappointed when a client does not recognise that they have actually had an excellent standard of client care and a very good outcome. Over the years I have developed a thicker skin and understand that underlying their dissatisfaction is usually real sadness and personal disappointment. Only time can heal that.
Fortunately, I did not come up against professional barriers applying for partnership. I did face personal barriers in wondering whether I was worthy enough, having not qualified in a traditional way. I was privately concerned that my qualification was worth less than that of colleagues who qualified via the degree/training contract route. Fortunately, Prettys has always been incredibly supportive of my training and career, and has never dictated how its lawyers should qualify. So I came to realise that the barriers I faced were only my own. In the end, my history with the firm, experience and obvious determination to build a successful career worked to my benefit.
Prettys presently has more female partners than male partners – this is down to the flexibility it offers to working parents. Our male partners, all of whom have a long history with the firm, are very open-minded about colleagues progressing and look only for the right candidates, regardless of gender. I suspect not all firms are as open-minded, despite what they may claim.
A good gender mix will always be a positive. As a trained family mediator, I witness first-hand how men and women think very differently, and communicate very differently, about the same issues. I actively seek opinions from male and female colleagues and am always struck by the different approaches taken and how well that leads to solutions.
Given that I came into law in a non-traditional way, I am passionate about students understanding that a degree is not a 'be all and end all'. I often attend local school careers fairs to talk about how I qualified because I want aspiring solicitors to know it is possible. If you had said to me as I left school that one day I would be a family lawyer, mediator and then a partner, I would have thought it a ridiculous notion – particularly without a degree. In fact, how I qualified has made me a better lawyer and manager, and has enabled me to build strong relationships throughout my firm. Every student should know that with hard work, focus, resilience and determination the world is their oyster.