Outgoing chief executive. He will join Boutique Law in the autumn

I qualified at Slaughter and May, in the firm's tax department, in 2001. I advised on the tax implications of large multi-jurisdictional corporate transactions, including reorganisations, takeovers, banking and structured financing.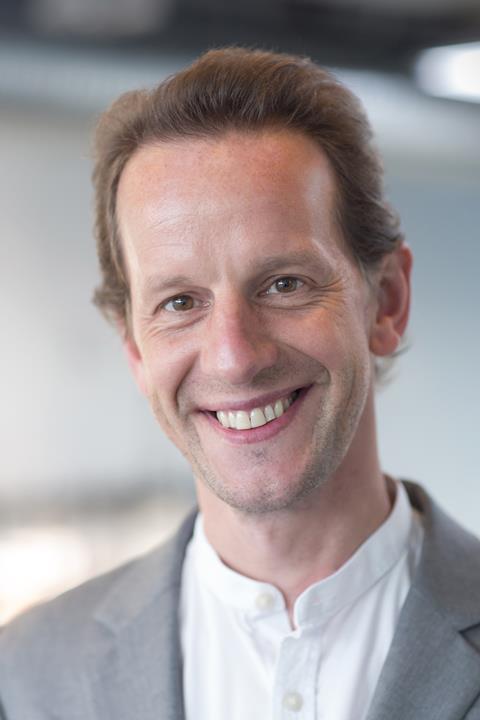 I left Slaughter and May in 2002. Corporate tax was not what I wanted to do long-term. I had an inkling I wanted to be doing something more social justice-related. INTERIGHTS (International Centre for the Legal Protection of Human Rights) was advertising for volunteers. I loved it and ended up doing a short-term cover post. I was using international and comparative human rights law to advance human rights and worked with some amazing lawyers in south Asia.
I did not have much to offer a human rights organisation because corporate tax law is not that useful to them. I figured that getting experience within parliament and understanding how policies are made would be useful. Initially, I was offered a job advising on tax law. But I ended up working with the Constitutional Affairs Committee, the Home Affairs Committee and the Joint Committee on Human Rights. Some of the things I worked on included the Anti-Terrorism, Crime and Security Act and the draft Criminal Defence Service Bill. It was so bipartisan. I'd expected it to be all political infighting but was surprised by how committees were hearing evidence from all the key experts.
After two years in parliament, I realised I am not suited to being non-partisan. I want to fight for a particular cause or client.
'I remember watching Theresa May (as home secretary) announce that she was introducing legislation to create a number of extradition safeguards. I got choked up and tearful when she named the safeguards after individuals we were working with'
I worked at Liberty between 2005 and 2008. It was exciting to be part of a human rights organisation that had a significant impact. I led policy work on 'charge or release', a campaign to prevent the extension of the pre-charge detention limit in terrorism cases in the UK.
When I joined Fair Trials as chief executive in 2008, it was clear that there was a need for an organisation that approached criminal justice reform from the point of view of the defendant. There were three staff when I joined; now there are 23 working across three offices in London, Brussels and Washington DC.
Criminal justice systems vary so much from country to country that working with a brilliant network of lawyers, NGOs and universities is crucial. They tell us what their priorities are and together we work out where a Fair Trials' intervention can add value. This could be highlighting a massive problem people are not focused on, such as ending the political abuse of Interpol red notices or the global spread of plea bargaining. If there is a massive problem that exists all over the world, such as protecting suspects' rights in police custody, we can also engage experts on what works and what doesn't. It has also been great to lead advocacy at a regional or international level, such as Fair Trials' work to establish EU-wide procedural rights standards.
Thinking about my proudest achievement, we did a lot of work in the UK on individual extradition cases. We also campaigned for additional safeguards to be put in place to protect people against extradition where, for example, they would spend years in prison just waiting for a trial. I remember sitting with colleagues in the office watching Theresa May (as home secretary) announce in parliament that she was introducing legislation to create a number of safeguards. I got choked up and tearful when she named the safeguards after individuals we were working with. My colleagues had worked with amazing clients, and managed to get that change.
I will be going back to private practice this autumn, working as a partner in a criminal defence firm (Boutique Law). The brilliant lawyers all over the world I have worked with at Fair Trials have been inspiring and I am hoping to be able to continue working with them in my new role. I am most looking forward to using what I have learned over a pretty varied career – not only law, but also politics, diplomacy, advocacy and media – to help people that are mired in political, cross-border cases.