Partner in the derivatives team, London
A number of factors motivated me to become a lawyer. I was always attracted to the idea of having a profession and I felt that being a lawyer would provide a certain level of long-term job security. I also love the intellectual challenge of law and practice.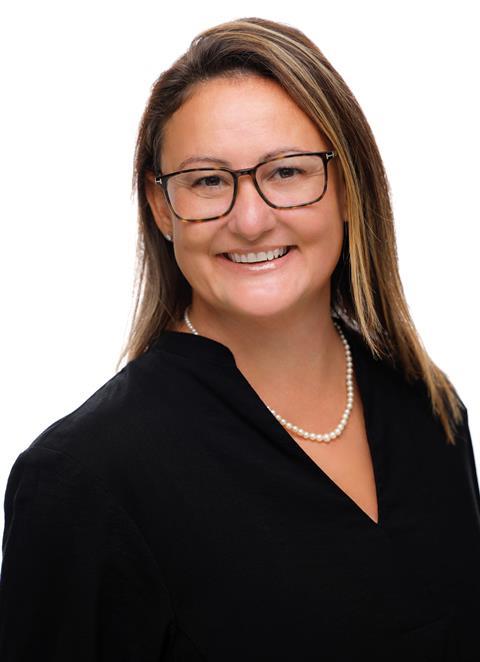 My journey to becoming a lawyer – and this is true of our team as a whole – was unconventional. We all worked alongside our studies and as a result gained important life experience which we've transferred into our current roles. That external experience outside law has proved invaluable. It became clear early on in my legal career that while clients value (and expect) first-rate technical knowledge from their advisers, it is often softer, interpersonal skills which set apart the best from the rest. The journeys we have taken moulded each team member into who they are today and contribute to the chemistry of the team. Each member knows the value of going the extra mile for clients as a result.
While some lawyers immediately know which area of law they would like to focus on, I came across my field (derivatives) slightly later in my education and training. I had a natural affinity for finance law during my training contract and over time I developed a specialism in derivatives from that experience. Now the team specialises in derivatives transactions, everything from the highly specialised to the high-profile.
Our work is extremely varied and a broad skill-set is required to adapt to the multi-disciplinary nature. One day you could be working on a big-ticket M&A transaction, major wind infrastructure project or leveraged financing, and the next a regulatory project, such as Libor replacement or the Cross-Border Rules for swap dealers. Every day is different and that makes it intellectually challenging and stimulating.
What I love most about my role is the business side of building the practice and developing client relationships. When we started out, we acted for a small number of clients. Since then, the team has grown 75% and today our client base includes seven of the largest investment banks and hedge funds in the market. The reputation we have built, plus the glowing feedback the team has received, is something I am very proud of.
'The legal landscape for derivatives law and practice is evolving at a record pace given, among other things, regulatory changes, Brexit and the pandemic'
Our practice includes a broad spectrum of derivatives law and practice which means there is never an intellectually dull moment. It is the growth of the practice that led us to move to Crowell & Moring, as the firm seemed like a natural home for such a burgeoning practice, given its recent merger with fellow financial services law firm Kibbe and Orbe, as well as its strength on the bench in supporting practice areas.
My role has its share of challenges but happily they are the kind that motivate me. The legal landscape for derivatives law and practice is evolving at a record pace given, among other things, regulatory changes, Brexit and the pandemic. Lawyers are expected to have their fingers on the pulse across many different areas of law and practice to ensure they remain competitive. This presents challenges which can be exciting but also have an effect on time pressures and resources. In an ideal world there would be more hours in a day.
We work for numerous major investment banks across different jurisdictions so the hours can be intense and meeting client demands can be challenging. However, our team knows the value we add for clients and love going the extra mile. That said, our team functions such that each member gets what they want and need out of the practice. Personal life and balance is important and each member covers for others to ensure that as much as possible a balance is struck The key to juggling competing interests is having an excellent team who communicate and care about each other. I count myself very lucky in this respect.
I'm happy to say that in London there are many top-quality derivatives partners, counsel and associates who are women and minorities. I'm proud that our team is completely diverse in this respect. However, in general the market still has a way to go in supporting women and minorities in partnership and/or management positions.