Sole principal solicitor and director at Purdys Solicitors, Royston, Cambridgeshire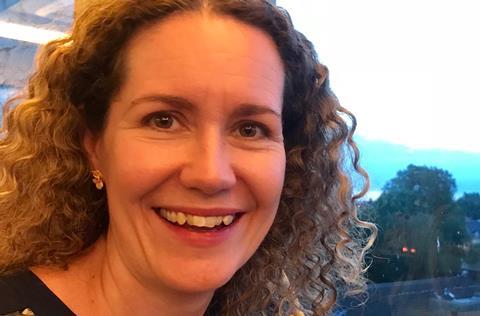 I set up my own firm in 2003 and it was one of the best decisions I have made. I'd love to say that being my own boss helps with my work-life balance, but I'm not sure that's always the case. Certainly the flexibility is useful, especially now that I have children.
I did not feel particularly discriminated against on my route to qualifying as a solicitor. The state schools I attended were encouraging and, though nobody from my school had got into Oxbridge before, they were happy to arrange for a few of us to attend an open day. My results secured my place at Trinity College, Cambridge. Reading law meant I had the predictable route of law school in Guildford, invaluable work experience and a training contract.
Once on that conveyor belt, the decision was which area to specialise in. I thought that training with Whitehead Monckton's lovely probate team had coloured my view, but I soon realised that I am a wills/ trusts lawyer rather than a litigator. Fortunately I negotiated a U-turn in specialisms via a stint in legal publishing. That unexpected experience in a more commercial world was so useful when it came to being director of my own firm.
Fortunately, glass ceilings at university and in the profession were bravely broken by women before me. However, the profession cannot be complacent about diversity. I am disappointed that our profession defines success purely in terms of partnership in a magic circle firm. That does not reflect reality. When I was chairman of the Sole Practitioners Group (SPG), I attended a Law Society leadership summit. I sat with fantastic women including a former Law Society president, a judge and directors of their own firms. They were happy, confident and had achieved their ambitions – yet the summit told us we didn't fit their statistics for defining success. If someone wants to be partner in a magic circle firm, clearly the only barrier should be talent, rather than sex or ethnicity. But the Society should listen to the profession more about what we want and need, rather than shoe-horning people into roles by setting quotas. Diversity is more complex than that.
Our profession defines success purely in terms of partnership in a magic circle film. That does not reflect reality
I have encountered many people setting up their own firms because traditional firms aren't flexible enough to encourage them to thrive.
A memorable moment was chairing a panel session at an SPG conference. It was intimidating to have the Society president, the Legal Ombudsman and the CEOs of the Solicitors Regulation Authority, Law Society and Legal Services Board all on stage with me. But it was also satisfying to think that they were there to hear from sole practitioners and that our views were being taken seriously.
Another highlight as chairman of SPG was when I met the draftsman of some legislation. It was very rewarding, seeing her 'red pen' some of the phrasing to reflect my concerns about its impact on sole practitioners. Those alterations were ultimately reflected in the regulations and I felt I'd had a real impact on the law, to help others.
Helping others has not always been a fashionable reason to go into law. On my advocacy course we were asked why we had chosen to enter the profession. When I put my hand up and said 'to help people' the group of 50 trainees laughed. I hope that there is more scope for that sentiment to be appreciated, with corporate social responsibility and pro bono being mainstream now.
Being a solicitor makes you approachable for other tasks, such as being useful in the community. I used to be a trustee of the Fledglings charity and have accepted an invitation to be part of the Cambridge Summit on Homelessness 2018, which is a great (if unexpected) way to apply my skills and connections in a positive way.
Running my own firm gives me the opportunity to work with people I like and respect, and who have the same ethos. It enables me to be more adaptable to the legal market, providing a service tailored to my clients and their needs.
I hope that the Law Society and SRA can work together to maintain the faith that the public hold in the profession. I would encourage others to get their views heard and respond to consultation papers on changes affecting solicitors so profoundly.