Managing partner at Colemans, Maidenhead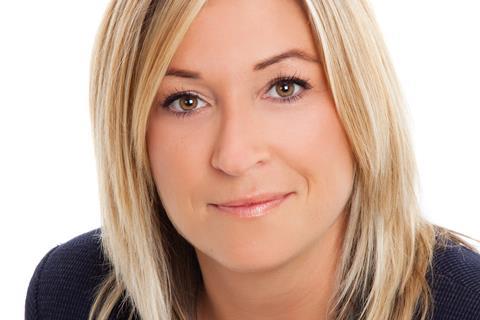 After A-levels, I started a management science degree at Loughborough University because I was told that studying law was 'boring'. Although I had enjoyed business studies A-level, I lasted one year in that degree before admitting that it just wasn't for me and applying to study law with business at Kingston University. I graduated three years later having made up my mind that I wanted to qualify as a solicitor.
In 2005 I began working as a paralegal for local firm Colemans. Fourteen years later, I am still here. While working as a paralegal, I was offered a training contract and I was retained by Colemans after I qualified in 2009. I was promoted to head of litigation in 2013 and became a partner in 2015. Now I am the managing partner. I learned a valuable early lesson to follow my own instincts and not be swayed by other people's views. It has stood me in good stead since.
Taking on the role of managing partner has been a welcome challenge. It is a demanding role. Often the need to urgently address a management issue conflicts with urgent client work. I am fortunate to have a great team around me. This support in both those aspects of the job is invaluable, but at the end of the day you just have to prioritise the work and then get on with it. Since having children, I think I have become more efficient – because you have to be – so I get more done in a day than I did before, which also helps.
I think that being a good solicitor is hard work. Likewise, I think that being a good mother is hard work. Trying to juggle both at the same time is therefore inevitably a challenge and one I hope that I manage to achieve at least some of the time. It can be very difficult to find a balance and it is easy to fall into the trap of feeling like you are doing neither as well as you would like. I think that the key is to accept that it will almost never balance out perfectly. There will be times when you have to put work first to do what needs to be done and there will be other times when you have to prioritise your family. When you get it right, it can work well. Both jobs are incredibly rewarding and, personally, I would not give up either one.
Many who do have children having first invested so heavily in themselves to achieve a career in law will come back to work and – I cannot stress this enough – they will be the same person they were before
I am the first female partner of my firm in 40 years and the first female managing partner in the history of the firm. In the 14 years that I have been with the firm, however, it has employed more female solicitors than male. I believe that the legal profession as a whole is moving in the right direction in terms of promoting gender diversity.
I have seen my own firm become more willing to embrace a flexible approach to working in terms of part-time roles, facilitating more flexible hours and using technology to enable people to work from home. This goes a long way to enabling women to return to work after having children, which in my opinion has traditionally been the biggest hurdle for women to overcome.
While there is still some way to go, the profession's mindset about all of these things is starting to change for the better. Professional women are proving the cynics wrong and setting an encouraging example for younger women. You can have a family life and a challenging career at the same time.
My view on promoting gender diversity is simple – always pick the best candidate. Pay him or her fairly. That is all anyone can or should expect. Do not employ women to address a diversity quota. Employ the right women for your business. Not all women want to have children. Many who do have children having first invested so heavily in themselves to achieve a career in law will come back to work and – I cannot stress this enough – they will be the same person they were before.
Some of the most talented and successful lawyers that I know are mothers. They are incredibly efficient, hard-working, dedicated and excellent multi-taskers. They can achieve an astounding amount in a day. Those are qualities that enable them to 'have it all' in terms of family and career – and that make them excellent lawyers. Do not miss out on this pool of talent.
Kate Williams is managing partner at Colemans, Maidenhead