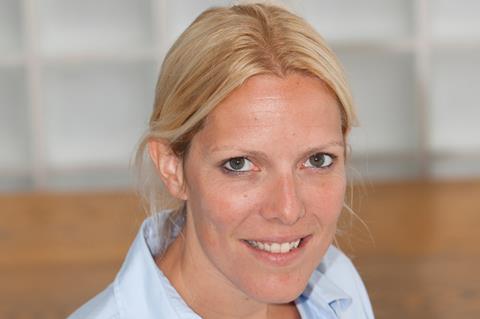 My interest was business-oriented and, having chosen to do an economics and law degree, it was a natural progression into commercial law. I had always had an interest in how the business world operates and the legal aspects of how relationships are managed fascinated me. A-level law got me thinking about law as a career, although I didn't really formalise this until I combined law with economics and started to see the wider influence of law on the commercial world.
My training contract was with Dechert, an international firm with US headquarters and a focus on corporate matters. I was based in its London office and gained exposure to a wide range of commercial matters. The main focus was on financial services, corporate and tax matters. I qualified in the tax team, which was niche but fascinating. Pro bono work was a big part of the firm's agenda and I had the opportunity to advise with the CAB. This contrast between the intricacies of tax structures and the concerns faced by individuals in the CAB was stark. I enjoyed being able to make a difference to individuals often facing one of their most challenging times.
As a Swansea girl, born and bred, I had always wanted to return to south Wales at some point, so when an opportunity arose I took it. I wanted to be more involved in local businesses having a direct impact on the community. I also had a young daughter and I was keen to make sure she experienced the country upbringing I'd had. As a keen horsewoman I missed that part of my previous life, and was looking for an opportunity to be able to balance a fulfilling career and my work as a qualified coach and welfare adviser in the equine world.
Moving back to Wales was a real culture shock. The role of commercial lawyer in Wales is much more integral to the day-to-day running of the business, often being the first port of call for all business queries going beyond the legal aspects. In-house solicitors are much less present in Welsh businesses and this affects the nature of the queries. Wider variety and longer-term relationships dominate, with the vast majority of clients being SMEs. This offers an opportunity to make a difference at the grass roots. I have recently been promoted to partner in commercial and employment at Peter Lynn & Partners, which has fully recognised my passion for assisting and working with our ever-growing client base. It is a challenging yet exciting time and allows me to get even more involved in the local business community.
'The role of commercial lawyer in Wales is much more integral to the day-to-day running of the business, often being the first port of call for all business queries'
Having completed my LPC in Swansea, I have always appreciated the skills and talent that the university has. It was a no-brainer for me to get involved so that I could personally give back to the university, but also to facilitate students being able to support the community around them. When the Swansea Law Clinic was launched and Peter Lynn & Partners was approached to offer support and supervision, I didn't hesitate to get involved. I remember clearly how influential volunteering was as a trainee and I wanted our trainees to have the same opportunities. Allowing trainees the chance to get involved and make a genuine difference, as well as gaining experience of client care at the sharp end, is a real driver for us. I jumped at the chance to be involved in supporting this project. It's a win-win situation for everyone.
There are so many benefits for everyone involved in these law clinics. Clients get access to guidance and advice that is in very short supply with the continuous reduction of legal aid. Being able to obtain support locally is critical. The firm also benefits in many ways. The staff that support the clinic really enjoy it and get a real sense of fulfilment, something which we then see back in the office.
The law clinic is also a brilliant forum for collaborative thinking and for different perspectives to come together. Above all, though, it is the job satisfaction that the solicitors get when they are able to help individuals in their community that is so valuable to the firm.
So many memorable cases that I have helped with at the law clinic stick in the mind. My own motivation was one of my first cases as a trainee, where an elderly lady had been provided with a faulty carpet. She was devastated and getting nowhere complaining to the company. With minimal assistance we were able to get a replacement carpet for her – she cried she was so happy. A small part of my day, but it made her year.