Legal director of the Joint Council for the Welfare of Immigrants
I always knew that I wanted to work within a social welfare context. Working as an immigration paralegal cemented my passion for this area of law. Specialising in complex deportation and detention cases, I particularly enjoy the overlap with criminal law. It is fast-paced given the frequent changes to the immigration rules and not a year seems to go by without the introduction of a piece of legislation with far-reaching impact. I qualified as a solicitor in 2009 and the legal landscape is very different now.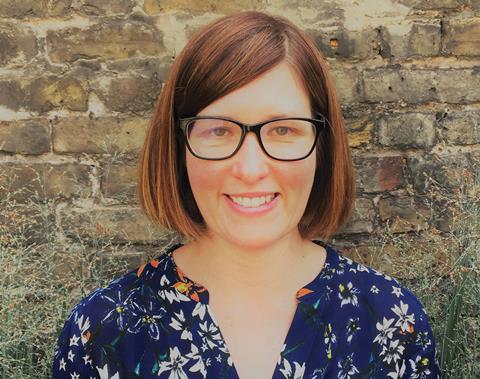 Joint Council for the Welfare of Immigrants (JCWI) is at the centre of highlighting the grave injustice to thousands who live here lawfully, but are now wrongly deemed to be 'illegal' in their own country. We run a free telephone advice line for undocumented migrants and we have been inundated with calls from those who have the right to be in the UK, but who have never had the documents to prove this. We have heard horror stories of people losing their jobs, accommodation and access to necessary and life-saving treatment owing to their inability to produce a biometric residence permit. We have also been contacted by many people who had their status stamped in their passport or who held other documentation from the Home Office confirming their lawful status, but owing to a clampdown on illegal working and a prescriptive Home Office policy as to the documentation that an employer can and can't accept, were also fired from their jobs.
The Windrush scandal and the media coverage have shown that the current policies are over-complicated and are not working. They are wrongly targeting those who have the right to be in the UK. The press still like to maintain the good immigrant/bad immigrant dichotomy and the story of hard-working Commonwealth nationals has been a much more palatable story to tell, and it does seem to have opened the door for real debate and hopefully real change. I would like to see more compassion in the immigration system decision-making process. Ultimately it is a person's life that a decision affects and it is easy to lose sight of this in such a politicised arena.
It's difficult to beat the smile on a person's face when you have just secured their release from detention or when you hand them that all-important document confirming their right to stay in the UK. I recall one particular case: we were arguing that her detention was unlawful for various reasons, including that she was a victim of trafficking and was not suitable for detention. I remember taking last-minute instructions in the cells at the Royal Courts of Justice. It was winter and my client was shivering; she was handcuffed and scared. After a very short hearing, the judge ordered her release and she walked free from court, a look of sheer relief on her face.
My work also involves trying to change the law for the better. I was fortunate enough to work on a case in which following a lengthy appeal my clients, the mother and younger brother of a minor refugee, were permitted to enter the UK. This was the first reported case of its nature where a child refugee successfully sponsored their family members.
I would like to see immigration cases brought back in to scope for legal aid purposes and the devastating impact of LASPO 2012 reversed. Many of the Windrush victims could have accessed advice earlier, had it not been for these changes. Exceptional Case Funding (ECF) is supposed to be a safety net, but given the difficulties with the scheme when it was first introduced, even now, five years on, many practitioners are reluctant to make these applications. This means that there are large numbers of often vulnerable individuals in need of legal advice without the means of obtaining it. We are storing up problems for the future and shifting costs from one government department to another. For example, social services are required to accommodate and support families if they have no recourse to public funds and a viable immigration application. Such families may have a viable immigration application to make, but are prevented from making it, owing to a lack of legal representation.
There is also an obvious impact on the economy. People now routinely lose their jobs as a result of their inability to prove their right to work. Given the far-reaching impact of the hostile environment on everyday life, now more than ever people need to know their immigration status and be able to prove it. At the same time, the immigration laws are more complex and labyrinthine than they have ever been so applicants do need access to good-quality legal advice at the first possible opportunity.