A legal career was the natural thing to do after obtaining a law degree. I actually wanted to do more creative things – like journalism – but the advice I got was that a legal career was more stable and 'recession-proof' so I followed the advice. I am not regretting it.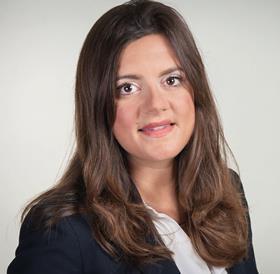 I completed an undergraduate honours and French language degree at Glasgow University, and then a postgraduate qualification at Oxford. International arbitration has always been an area of interest. Given my multicultural background and experience in both civil and common law, after qualifying I joined a magic circle practice in an Arab-speaking country, and worked for a short time in France at a large arbitration institution before moving back to London in 2016.
I specialise in art law – and all sorts of things can come up. There can be many disputes about artworks being sold for a price lower or higher than the buyer/seller expected, thanks to under- or over-valuation. There are also many disputes about non-authenticity. I am also currently working on a theft case. The problems arise when there is a chain of sale. Unfortunately, art is easy to move without paperwork and there are many cases of theft. Sometimes it depends on where the artwork ends up and whether the jurisdiction in which it is found protects a 'good faith purchaser' without knowledge of the title defect.
Costs management is a good thing in English litigation – and the arbitration world could learn from this
I administered over 100 cases when I worked in-house at the International Chamber of Commerce in Paris. We were responsible as deputy counsels for providing advice to parties and arbitrators on an ongoing basis, and for crucial things such as enabling the commencement of the arbitration where the parties had not decided – or clearly chosen – the procedure. We also fixed the costs of arbitration and adjusted them as complexity and value altered, and scrutinised arbitration awards. I also assisted at and gave presentations at conferences on how the ICC functioned, notably in the Middle East and Turkish, Greek and Israeli regions.
Memorable career highlights include obtaining a partially positive result for our clients, Cypriot investors, in a case against Greece. We sued Greece for default on its €3bn bond issue in the Greek financial crisis. This was an unexpected result because it was a difficult case. I worked on the main submissions, in a principal role along with the leading barrister, so it was a fulfilling result. Another highlight was working in various countries for clients of different backgrounds – in France and Dubai – on challenging cases often representing state-owned entities in high-value disputes. I also enjoyed obtaining (recently) a worldwide freezing order against a fraudster on behalf of a member of a royal family in a far-flung part of the world.
I think costs management is a good thing in English litigation – and the arbitration world could learn from this. The encouragement/mandatory requirement to consider mediation before resorting to costly litigation is also a good development. I would like to see more of a shift towards paperless systems in cases. Time and cost are still two of the biggest impediments to arbitration, and we must remedy this.
My art knowledge is greater now. This is not as a result of the legal practice but my own interest and research in the art world. I also have an art company, a platform I used to curate and exhibit the work of other artists.
Noor Kadhim is a partner in the dispute resolution team at Gardner Leader solicitors