I studied law at The University of London Kings College, completing my degree in 1973. For the first 15 years of my career, I specialised in criminal law, then employment law, and for the last 25 years, I have specialised in claimant personal injury law, for which I am now recognised in the Legal 500.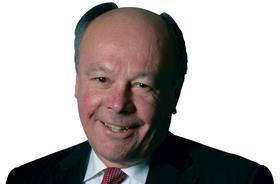 I met my mother's cousin, Peter Boydell QC, at the age of 13. He was one of the county's top barristers, the leader of the Planning and Parliamentary Bar, Master of Middle Temple, an Ecclesiastical judge and a Diocesan Chancellor. Although an eminent lawyer, he was extremely approachable and he became my inspiration to pursue a career in the law.
My abiding memory of my legal career will be the merger of Banners Solicitors and Jones and Middleton Solicitors in 1999, which I contributed to at management level. The merger created the firm of Banner Jones Middleton, the two law firms complemented each other completely. The merger itself was virtually a perfect merger of two law firms. I was also fortunate enough to be elected to the committee of the Law Management Section of the Law Society in 2010, and still serve on it. I thoroughly enjoy meeting and speaking with legal experts, not only in England but from around the world. I also thoroughly enjoy being able to help other firms to achieve success in law firm management.
The defining moment of my legal work in the law, was winning a settlement of £3.275m for a 28-year-old teacher who had brain damage. The case was extremely rewarding, in that the damages and interest enabled her to live as normal a life as possible. She remained married, has a child, lives in a purpose-built bungalow adapted to suit her needs and has a care team which enables her as much as possible to live a normal life with her husband and family.
I believe the biggest challenge in the current legal marketplace is the sheer pace of change at every level. Law firms have to realise that they must have an excellent management infrastructure to ensure that their firm is always aware of relevant developments and keeps pace with them. Although the development of IT has led to many improvements as far as service to clients is concerned, it has at the same time created the biggest threat to law firms, with the ever-increasing threat caused by cybercrime. Large conveyancing firms, for example, can transact a significant amount of client money every week and the cybercriminals know this. The emails they use to try and intercept the payments get more and more sophisticated and we've had to adapt our own procedures to ensure we don't get caught out. Ransomware attacks are another issue as firms can be shut down for days while servers are restored from backups and data re-entered. Firms need to make sure they keep up to date and invest in the latest security software and train staff to be on the lookout for suspicious emails.
The best piece of advice I can give to anyone managing a law firm – or indeed in any form of management – is never to make subjective decisions. No matter what pressures other people put on you, always attempt to make an objective decision which generally turns out to be the best decision.
Speaking as a personal injury lawyer, the recent changes in the costs structure in the personal injury sector have been very disappointing. Further changes are also possible, whereby many clients would not be able to obtain the proper and necessary legal representation in personal injury cases, many of which are not straightforward. This puts them at an unfair advantage, in that they would have to deal with complicated cases themselves without proper legal advice.
Again, the development of IT has, in my view, been the biggest factor in the changing legal profession. As a result of technology, clients expect immediate advice which has led to specialisation throughout the legal industry. This has turned out to be an advantage not only to clients, but also to law firms generally. Over the years as well, many law firms have realised that to be successful, good management is absolutely essential. The most successful firms always ensure that they devote sufficient time to the management of the law firm.
Robert Banner is managing partner and executive director of Banner Jones Solicitors