Equality, diversity and inclusion partner, Brighton
Growing up, I always wanted to help people and I liked solving problems – two things I suspect are common to most lawyers. But I wasn't always sure that being a lawyer was the path for me. I considered a career in charity, as I felt strongly that unfairness and inequality should be called out and that those who could help others, should.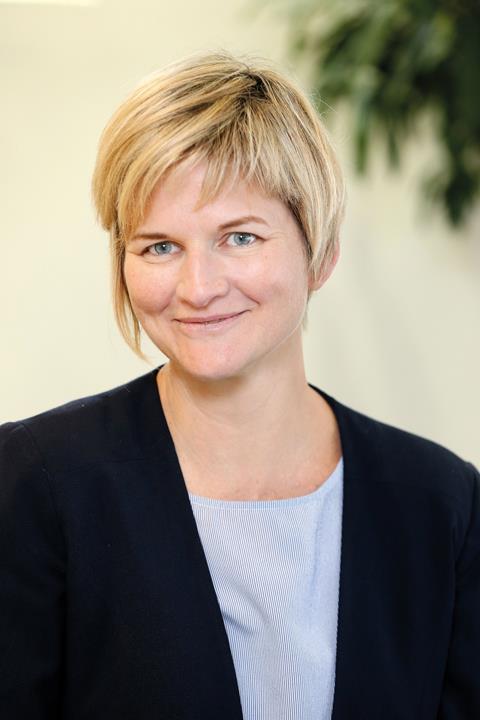 My route into law followed the traditional path of degree followed by the Legal Practice Course. Although I did take a break in between to do a master's in criminology and then go travelling. When I started my career I focused on learning the skills needed to become a great solicitor and then on moving up to associate and then partner.
While we are busy living we often lose sight of what first motivated us to start the journey. When offered the chance to become the equality, diversity and inclusion partner at Mayo Wynne Baxter in 2019, I jumped at the opportunity to continue practising law while helping to make a difference in a broader sense. The firm had supported the Social Mobility Business Partnership for a few years and I was keen to use that as a springboard to push EDI up the agenda and ensure it underpins all that we do.
We are building a culture of diversity and inclusion across the firm and looking at how we can enhance social mobility in the profession. We continue to reflect on and address how bias affects all of us and the decisions we make. We are also reaching out to colleges and universities to provide careers advice and mentoring to people from underrepresented communities, as well as putting together work experience opportunities so that a wider group of young people can access placements that traditionally they may have felt were unavailable.
'Volunteering with an organisation whose mission resonates with me so strongly has given me a better work-life focus by giving me a stronger sense of purpose and self-worth'
It was wanting to make a difference in a wider sense that led me to apply to volunteer at The Survivors Network last year. I'd been overwhelmed with sadness and anger after the rapes and sexually motivated murders of Sarah Everard and Sabina Nessa. When problems seem insurmountable, it is understandable that many of us look away but I felt compelled to do something. The network is a rape crisis charity in Sussex supporting all survivors of sexual violence and abuse. It is a genuine privilege to be part of the organisation.
After intensive training, I help out on the helpline, providing emotional support to those who want to talk, cry, shout, or simply to be heard and believed. The organisation also has specialist trauma counsellors, peer support groups and trained advisers who provide information and support through the criminal justice system. Being there to listen to survivors can help make things a little bit easier for someone who has been through unimaginable trauma. It is an honour to help empower individuals to reclaim control and to remind them that they truly are survivors.
Volunteering with an organisation whose mission resonates with me so strongly has given me a better work-life focus by giving me a stronger sense of purpose and self-worth. In turn, this has made me feel more positive, engaged and productive at work. Research shows that acts of kindness make people happier, and we all know that happy and engaged employees means better staff retention – a pressing issue in our industry. Firms that actively support staff to volunteer are building a better workplace culture and strengthening links to their communities.
Volunteering also helps individuals learn the skills they need to deal with new situations and think on their feet. This makes them better at dealing with the variety of problems that a client might have.
I would encourage all solicitors to find something they are passionate about outside law – a cause they have a genuine connection to – and to see what volunteering opportunities are available to support that cause. You might only help out for a couple of hours once or twice a month, but not only will you help make a meaningful change to somebody's life, you will almost certainly find yourself feeling more fulfilled along the way. If your firm doesn't have a volunteering policy yet – draft it yourself and kickstart the change.