My grandfather was a solicitor, and my dad still is a solicitor, in Mumbai. During the school summer holidays, a great day out was to sit with my dad in the office. I have always wanted to be a lawyer and I started work as a trainee with dad, who was a partner at a magic circle-equivalent firm in Bombay. I went to Government Law College – attending at 6.55am. At 10.30am I would go to work until about 10pm. It was pretty full-on, but the best training was on the job rather than in law school.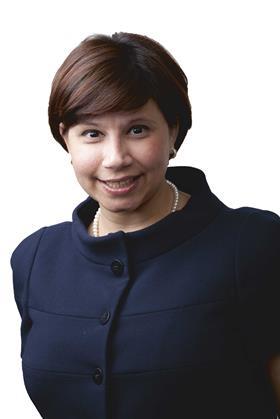 By the end of second-year law I worked with one of the senior partners at the firm, and that's when I got involved in international arbitration, and I loved it. When I came to the UK to do my masters, at King's College London, one of the papers I took up was arbitration and it reinforced the line of law I wanted to pursue. The hardest challenge was making the transition from having studied and worked in India, to studying and working in London. I had grown up within a close-knit legal community.
Here in the UK I didn't know anyone. It was difficult because people don't understand you and your background, so they don't understand for example why you're writing a 10-line sentence when you could say the same thing in two, because the drafting here is crisper whereas in India the more you write and the more case law you quote the better.
Helping to build the India practice at Shearman & Sterling was great. If there was a contentious India query it would automatically be routed to me. I joined Norton Rose Fulbright in 2009 and have since helped to strengthen its arbitration and India practice, and became partner last year. I also sit as an arbitrator. It's very interesting to be on the deciding side and to be in the deliberation meetings.
People have become much more commercially minded now. The deals are bigger, so the stakes are higher. It's not just all about the law. Younger lawyers should try to find a good mentor who's going to really take you under their wing and believe in you. I have been lucky to have the support of my amazing parents as well as a number of mentors and friends, who have been key to building my career.
Sherina Petit is dispute resolution and litigation partner, Norton Rose Fulbright
She will be participating in the Law Society's International Marketplace Conference on 9 July in London. For more details see www.lawsociety.org.uk/events.
Interview: Monidipa Fouzder