Director of Banks Kelly Solicitors, London, where she regularly works on complex multi-jurisdictional cases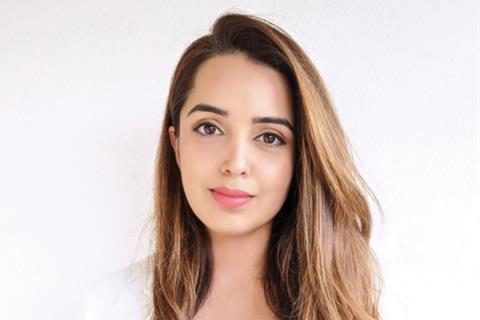 I moved to the UK from Pakistan at the age of 17 to study economics and law at university. It became clear to me that I was inclined towards law. We make significant career decisions as adolescents, usually without any practical insight as to what that career entails. However, I was lucky that my decision to pursue law was the right one from the outset. I was an international student and therefore not eligible for student loans – however, my parents were supportive and contributed towards my university degree. For the remainder, I worked two jobs. I paid for the LPC through private bank loans and the LLM with the help of a scholarship.
I was offered unpaid work experience for two weeks at a central London law firm. I knew I had to prove myself within this short time. I worked round the clock, including weekends, assisting the litigation department. I was offered a full-time paid position and worked at the same firm for more than five years, during which time I was offered a training contract, qualified as a solicitor and worked my way up to associate solicitor. I moved to Banks Kelly in July 2017 and was offered a directorship a year later. I was appointed director in January 2019.
I'll never forget the day I was asked to become a director at Banks Kelly. I was 29 and elated by the offer. I'm grateful to be a part of Banks Kelly, which is like a second family, and am fortunate to be working with the best co-directors one could ask for.
I've had the opportunity to work on several fascinating cases. I've been instructed on groundbreaking public law matters, civil and criminal investigations, cross-border litigation matters, and represented and successfully de-listed applicants listed on the EU sanctions lists either at hearings before the General Court in Luxembourg, or by making detailed representations to the EU Council.
My cases have included challenges against government agencies including the National Crime Agency, HMRC, Metropolitan Police Service, CPS and local councils. In such cases, my aim on behalf of my clients is to ensure that government agencies are exercising their powers and duties lawfully.
I've acted for a family and their companies since 2015 in various claims, including successfully challenging search warrants and a production order obtained by the NCA, which were quashed. I also acted for them in successfully challenging authorisations for property interference and had approval by a surveillance commissioner to allow covert surveillance at their company HQ quashed. This case resulted in the Investigatory Powers Tribunal making the first known award for costs, against the NCA, in favour of the family.
My aim on behalf of my clients is to ensure that government agencies are exercising their powers and duties lawfully
As a result of these actions, the NCA's Operation Heterodon was the subject of vast public criticism and political interest. The case brought about a change in the system, starting with Lynne Owens being appointed as the NCA's director, and the announcement of an internal inquiry and review of the processes and standards around applications for warrants and production orders. I continued to act for the family in a claim for damages at the Queen's Bench Division and obtained a settlement and an apology from the NCA.
I'm dealing with similar legal challenges against government agencies. These deal with novel points of law in the realms of privacy, surveillance and the legality of information being passed between government agencies. I'm also instructed by prominent individuals and families in relation to civil and criminal investigations, account freezing orders and account forfeiture orders. In some high-profile cases, I've secured anonymity or private proceedings to protect my clients' reputations. I've also acted for clients in defamation claims, obtaining apologies and corrections by news and media platforms.
Working long hours is inevitable, as I'm often dealing with clients in different jurisdictions. I like to make sure that I can provide clients with constant support and work hard to achieve the best results for them. Having said that, it is all about balance and putting in the hours when required; and taking a break and spending time with my wonderful husband, family and friends when possible.
I've so many memorable career highlights – probably each time I get a successful outcome for a client. It is definitely the most rewarding aspect of a lawyer's job. In criminal cases this is all the more imperative because the ramifications for the wrongly accused can be devastating.