Proprietor of Beaumonde Law Practice in Harrow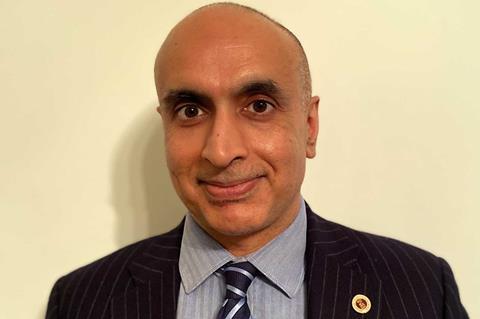 When young, I wanted to be a doctor like my parents. However, I decided to become a journalist. My parents disapproved so we compromised on law.
I completed my LLB at Bristol Polytechnic. I then went to the College of Law. I did a conveyancing seat at a Bromley firm, and then a mixture of wills, civil and criminal litigation at a Watford firm. I clerked Crown court hearings and carried out repossession hearings.
I qualified in 1992 and accepted a temporary assignment conducting repossessions for a firm in Basildon. I was then employed, in 1994, as a solicitor in the criminal department of a Harrow firm. I qualified as a duty solicitor at both police stations and magistrates' courts. I left as head of department.
Then, encouraged by my family, I opened my own criminal defence firm, Brent Law Practice, in 1999. The firm was successful. My favourite case was a conspiracy to murder where my client went to Venezuela, with a friend. The friend's wife also travelled to Venezuela but never returned. Her remains were found in undergrowth outside Caracas. The case against my client was that the body was wrapped in rubbish bags that could not be found in Venezuela, and which had been brought over from England. I travelled to Venezuela and found the rubbish bags for sale. My client was acquitted.
By 2006, the rules regarding legal aid changed. Fixed fees were introduced. My wife and I did not feel like dealing with further reductions. We therefore decided not to continue with a legal aid franchise.
In 2007, I opened Beaumonde Law Practice, specialising in employment law which I had practised alongside criminal law at Brent Law Practice. At the same time, I continued doing criminal legal aid work for other firms.
There is still a paucity of Asian solicitors in the upper echelons of the profession
I stopped doing legal aid, entirely, in 2018. I enjoy employment law. It was my favourite subject when studying. It also complements my work in promoting diversity within the profession and opposing all forms of discrimination. I love being a member of the Employment Law Committee of the Law Society because it ties in with my day job, allows me to keep abreast of all developments and to contribute to the future of employment law.
The rise of the internet has pluses and minuses so far as the running of a small firm is concerned. However, there are ways of marketing and promoting with the rise of social media, which were never available in 1999. Operating as a sole fee-earner means that there is little responsibility for other staff but total responsibility for running the firm.
I was chair of the Society of Asian Lawyers from 2008 to 2010 and a committee member from 2005 to 2014. I became involved with SAL while opposing the government's plans, in 2005, to introduce price-competitive tendering to criminal legal aid. I realised that this would decimate black and Asian small firms providing services to local communities. From 2006 to 2008, I opposed Lord Carter's consultation to introduce PCT. I discussed with him in the House of Lords my concerns regarding the effect of PCT on black and Asian solicitors and local communities. I was vice-chair when SAL, together with the Black Solicitors Network, joined forces, with the backing of the Law Society, to legally challenge the government. We lost the case but won a moral victory when the government withdrew its plans. SAL presented the idea of the Diversity Charter to the Law Society. The charter was introduced in 2009, when I was chair. SAL was, and still is, a great means for campaigning about matters affecting Asian legal professionals and the communities they serve.
Since 2010 I have been a Law Society Council member for the minority solicitors' constituency. When I joined Council, there was only one Asian or black geographical constituency member. Now there are several.
The profession still has a long way to go in embracing ethnic diversity. While there are many Asian solicitors at the foot of the profession, there is still a paucity of Asian solicitors in the upper echelons and in the judiciary. Black solicitors are still under-represented in the profession as a whole. My proudest moment as a Council member was being the first Black or Asian solicitor in the modern era to chair a Law Society board (the Regulatory Affairs Board), from 2016 to 2018. The board dealt with the Society's relationship with the SRA, Legal Affairs Board, the Legal Ombudsman, legal consumer panel and government.