Partner specialising in non-contentious agricultural, equestrian and rural matters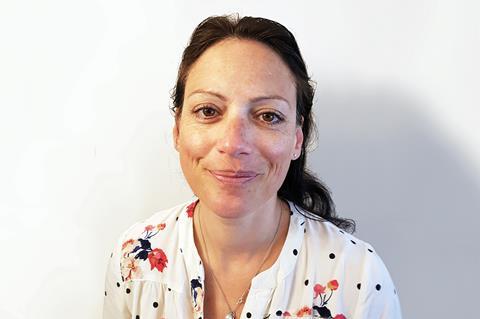 I was fortunate to spend my time growing up between Austria, France, Switzerland and the UK. I decided to do a degree in European comparative law studying the different legal systems. This ultimately led to my setting down roots in the UK.
At the beginning of my legal career, I trained at a firm in Somerset which has a substantial rural client base. I had aspired to be a doctor growing up, but quickly decided that blood was not for me. Initially, I thought I would end up in personal injury or clinical negligence. I was not expecting to be drawn in the way that I was to non-contentious rural matters. But I really enjoyed advising farming families, drawing on my own passion for agriculture and the countryside, and looking at the farming business holistically. Often, on larger transactions, we work as a team alongside agricultural litigation, employment and private wealth. It is wonderful when the team works well to get the right advice to the client.
I come from a farming background and have always enjoyed the countryside, rural pursuits, and have a love of horses. I was fortunate to find myself living in a beautiful part of the world engaging with like-minded people and being able to get to know individuals and their enterprises. This spurred my desire to specialise in rural and equestrian non-contentious property matters.
I act for a wide range of clients and rural enterprises, dealing with (for example) tenancies, transactional matters, buying and selling farms, investment purchases, secured lending and advice on partnerships. I have acted in many auction sales involving sales in lots, as well as assisting businesses with succession planning. Commonly, I act on complex farm acquisitions and disposals, with rights of holdover, rent act tenancies, sporting rights leases or reservations of sporting rights, overage and rights of pre-emption. Often the transactions I deal with involve the Agricultural Holdings Act 1986 – tenancies with a surrender and regrant of part and the acquisition of part of the freehold. I also act for landed estates dealing with diversification and land occupancies.
Much like many other areas of law, working in the rural sector comes with its own set of challenges. Some of the more common I have come across involve complications with title, especially in relation to sporting rights, and mines and minerals.
Covid-19 is having an impact on almost all aspects of law and the rural sector is no exception. For example, the current crisis is encouraging landowners to look at succession planning. Additionally, farming and food production have been fairly resilient during the pandemic, but often diversified business elements, such as holiday lettings, and cider or beer production, have suffered. We are also finding that there is still a keen market for land, especially in the right locations. It is also vital to remember that the impact of Brexit (a word many may have forgotten since the pandemic began) is still significant, and the role that it may play in food security is a key issue for the sector.
Brexit and the Agricultural Bill could have a significant impact on agriculture in the UK. As it currently stands, the Bill would mean that the UK could import food and produce from farmers abroad at a standard lower than that required by UK farmers. This could force many farmers to drop their prices in order compete with international imports made cheaper by the use of certain pesticides and hormones not permitted in the UK. It is certainly no surprise that the farming community is seeking reassurance that livelihoods will be protected in the face of Brexit. Many are hoping that parliament will seek to protect the UK farming industry and food standards through legislative amendments expected to be made in the upcoming Trade Bill report stage.
Another key concern in the English rural sector is that the new Environmental Land Management Scheme (ELM) does not impact on farmers' income. Many farmers have relied on the Basic Payment Scheme, which is being phased out and replaced with ELM to reward farmers' environmental services, such as reducing the effects of climate change, and improving air and soil quality. With the impact of Brexit and threats of cheaper competition already painting an uncertain picture for the future, further uncertainty caused by this transition to the ELM could mean an uphill battle for UK farmers in the coming years.