A social mobility scholarship scheme for aspiring barristers is to be expanded to trainee solicitors later this year. Mukhtiar Singh, of Garden Court Chambers, offers an annual bar scholarship of £4,000 to graduates and undergraduates facing 'financial and social disadvantage'. The successful applicant also receives mentoring and career support.
The Guru Nanak Social Mobility Scholarship for barristers, which is open to people of all faiths, is funded by Singh himself and run in partnership with the Sikh Education Council.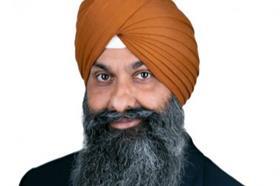 Singh hopes to extend the programme to aspiring solicitors in April but is reliant on sponsorship from firms or individual lawyers. According to Singh, while medium-sized firms have shown interest, large firms have been reluctant to donate.
'Larger firms tend to want to have their own thing,' Singh said, adding: 'I have seen more schemes starting up recently, particularly in the solicitor profession. Social mobility has become more of a hot topic.'
On social mobility at the bar, Singh said: 'The difficulty with the bar is that we are all individuals. We are all self-employed. It's hard getting things moving… But there is no reason that the richer end of the bar couldn't be doing some sort of scheme.'
Harrison Burroughs, who was awarded the bar scholarship last year as a law undergraduate at Bristol University, said the prize was 'truly career-changing'.