An independent review into last summer's bar exams – in which breaks were forbidden and a quarter of exams were not completed because of technical issues – has found that the regulator let down disabled candidates.
The review, commissioned by the Bar Standards Board, found that the regulator's handling of reasonable adjustment needs 'fell short, notwithstanding the unprecedented circumstances of a global pandemic'.
'Whilst we acknowledge that a significant proportion of disabled candidates requiring reasonable adjustment do not have complex medical conditions or severe impairments, several candidates do. Many of the latter group had very little choice but to travel to take their assessments. Since nondisabled people were able to take their examinations in the safety of their homes, disabled people felt that disadvantage was being added to them as an already disadvantaged group,' reviewers Professor Rebecca Huxley-Binns and Dr Sarabajaya Kumar said.
The review concluded that 'only a tribunal can determine whether the BSB failed in its duty to make reasonable adjustments'. However, it said it would have been 'prudent for the BSB to draw on and facilitate conversations with expert resource networks, not only in times of crisis such as the pandemic, but as a matter of good practice'.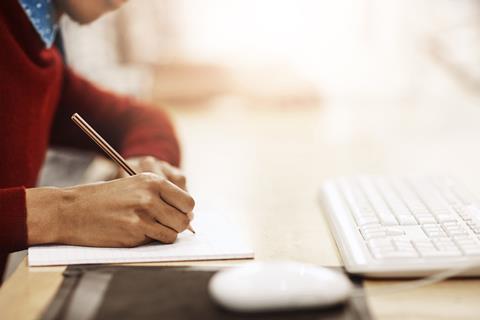 Only three-quarters of professional bar exams were successfully completed last summer as a result of technical difficulties, after the pandemic forced assessments to move online.
Responding to claims that candidates had to urinate into bottles after being told they could not move from their desks during the assessments, the review said: 'Giving candidates breaks during these exams deserved further consideration.'
Responding to the review, BSB chair Baroness Blackstone said: 'First and foremost, I should like to apologise again to all those students who faced difficulties completing their exams last August. The BSB had to move from pen and paper-based assessments delivered by training providers to arrange computer based assessments in a very short period of time in the middle of a global pandemic.'
She added: 'I am pleased that the review found no failure of governance. The board is determined to ensure that the BSB learns the lessons for the future.'
The Solicitors Regulation Authority is also grappling with the issue of reasonable adjustments, after being accused of signalling to disabled people that they are not welcome in the profession, by barring the use of popular assistive technology products in the Solicitors Qualifying Examination part 1.