Magic circle firm Allen & Overy is being sued by the owners of London's former Olympic stadium over its role in drafting a Premier League club's lease agreement, it has been reported.
London Legacy Development Corporation (LLDC) and E20 Stadium have brought a professional negligence claim against the firm, following advice it gave on a concession agreement signed in 2013, when West Ham United was confirmed as the main tenant of the stadium.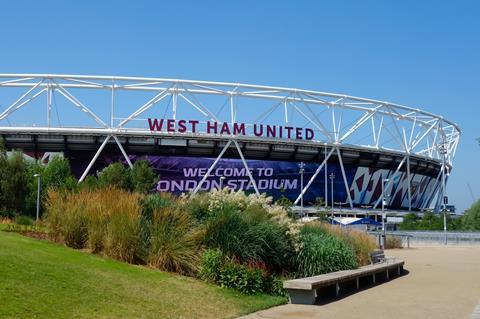 According to a report by Financial News, LLDC and E20 are set to argue that the law firm's poor drafting of the agreement contributed to their difficult relationship with West Ham and a series of costly legal disputes over the interpretation of the agreement.
West Ham and the stadium's owners have fought several legal disputes stemming from disagreements over the contract that governs the club's lease of the ground.
An LLDC spokesperson said: 'We are in dispute with Allen & Overy over the drafting of the West Ham United concession agreement and despite our attempts to resolve this dispute with Allen & Overy we have been unable to do so. We have a responsibility to protect taxpayers' interests and so have had no alternative but to seek redress through the courts.'
A spokesperson for Allen & Overy said: 'This claim is entirely without merit and we will defend it vigorously.'