Human rights firm Leigh Day has begun an employment claim on behalf of Amazon drivers, estimating that 3,000 individuals could be eligible for compensation over their employment status.
The firm says the online retail giant could be in line to pay drivers an average of £10,500 for each year they have delivered for the company. The total compensation package could be worth a total of £140m, it is predicted.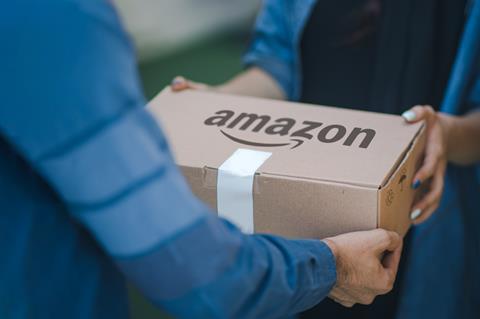 The claim would be one of the largest employment actions brought in the UK and another potential battleground for the emerging case law around people working in the so-called gig economy.
Leigh Day says drivers making deliveries on behalf of Amazon via 'Delivery Services Partners' are classified as self-employed, so they do not benefit from holiday pay, National Minimum Wage and an employment contract.
Leigh Day will argue that because of how they fit into the business, and the way Amazon dictates drivers' work, claimants are entitled to these rights.
Kate Robinson, solicitor in the employment team at Leigh Day, said: 'Drivers delivering for Amazon have to work set shifts and book time off, yet Amazon claim they are self-employed. Paying out compensation of £140m sounds like a large bill to foot, but for a company that turned a profit of £5.8bn in the first three months of 2021, it's a drop in the ocean. For drivers on the other hand, earning at least National Minimum Wage, getting holiday pay and being under a proper employment contract could be life changing.'
As well as Amazon, Leigh Day is bringing claims against Uber, Addison Lee, delivery company Stuart and used vehicle marketplace BCA.
Lawyers predicted a 'significant class action' against Uber following a decision by the Supreme Court in February this year that its drivers should be classed as workers with access to the minimum wage and paid holidays.
The cab company argued that drivers were self-employed independent contractors. The Supreme Court rejected this argument, ruling that Uber London contracted with passengers and engaged drivers to carry out bookings for it.
Amazon has said it is committed to ensuring drivers are fairly paid by the delivery companies they work with.