New powers to freeze and recover assets believed to have been obtained from the proceeds of crime could target relatively small-fry individuals rather than oligarchs and politicians suspected of widespread corruption, it has been claimed.
Unexplained wealth orders (UWO), which came into force this month, give agencies such as the Serious Fraud Office, Crown Prosecution Service and National Crime Agency the power to force individuals to explain to UK officials how they acquired assets.
The orders will target politically exposed persons or those suspected of being involved in serious crime. However, the value of assets that could be subject to an investigation has been halved from £100,000 to £50,000.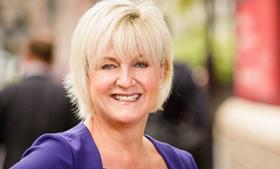 Tessa Lorimer, consultant at international firm Withers, said the 'draconian' orders would be a useful tool if applied appropriately but said the lower threshold could lead to 'low hanging fruit' being targeted.
Robert Barrington, executive director of pressure group Transparency International UK, which has campaigned for freezing orders, said it had assumed a higher threshold might be put forward [between £500,000 and £1m]. The lower threshold suggested enforcement agencies may be targeting 'domestic Mr Bigs' rather than those suspected of high-value corruption.
Lorimer said those hit with the orders would find them 'very difficult' to contest and would have no choice but to obey or face being in contempt of court. 'A possible defence could be made under article 8 of the Human Rights Act [right to private and family life] but it would be a long drawn out process and not many defences have been successful,' she said.
Ed Smyth, senior associate at London firm Kingsley Napley, said there is no 'defence' as such, only compliance or non-compliance with the order. 'Non-compliance leads to a presumption that the property is "recoverable" or prosecuted as a contempt of court, while 'knowingly or recklessly providing false or misleading information' in response to a UWO is a separate, imprisonable, offence,' he said.
He added: 'If a respondent complies with the order, the enforcement authority must decide within 60 days whether to take no further action, or some other action such as applying for a further UWO, beginning a civil recovery investigation or applying for a recovery order. This is the closest there is to any "defence".'