The Bar Standards Board expects to collect £1.35m from bar school fees this year – 40% more than last year's budget figure – despite a sharp drop in the number of pupillages available.
In its 2021-2022 budget, the regulator predicts income of £1.35m from bar training, compared with £958,000 last year. In 2019, it budgeted training income of just £657,000.
A spokesperson for the BSB said the regulator took a 'cautious' approach to forecasting last year, as it was unsure what impact the reforms on bar training would have on student numbers. However, numbers were greater than expected and income was higher than predicted. 'Now those reforms are in effect we can have greater confidence in the numbers of students, so we are able to be less conservative in our income projections.'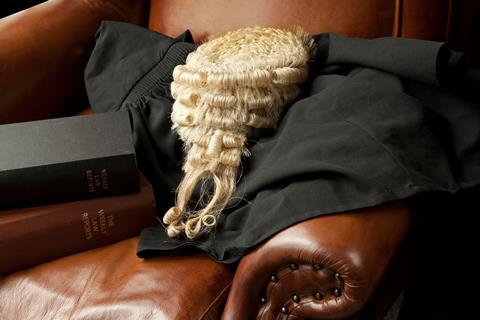 In a business plan published today, the regulator said it had increased the forecast bar training income from £950k to £1.35m, after collecting nearly £1.6m in 2020.
The BSB reported in February that the number of pupillages fell by 35% in 2020 and says the impact of the pandemic 'looks set to affect pupillage numbers in 2021'. Bar Council figures from August 2020 revealed that the odds against securing a pupillage through the main portal system had widened to 14-1.
The predicted rise in training income training coincides with a reduction in the cost of the bar courses themselves. The University of Law has cut its London fees by almost a third, from £18,735 to around £13,000, while BPP now charges London students £14,000 rather than £19,000.
The BSB has forecast a £2m loss at the at the end of the 2021-22 financial year. It says its expenditure over the next year will therefore be funded through practising certificate fees and existing reserves.