The Bar Standards Board has pledged to take a 'tougher stance' on chambers that fail to reveal how they calculate their fees, after it found that many sets are failing to meet minimum transparency requirements.
Over a fifth of chambers, and over a third of sole practitioners, included no information on their websites about how fees were calculated as of summer 2020, the BSB reported yesterday. Meanwhile, nearly one in three chambers were classed as not compliant with the full transparency rules as of October 2020.
The BSB introduced transparency rules in July 2019, requiring all self-employed barristers, chambers and BSB-regulated entities to publish information about their services, including which types of legal service they provide, their most commonly used pricing models, and details of their clients' rights of redress. Public access barristers providing certain types of services are required to publish extra price and service information.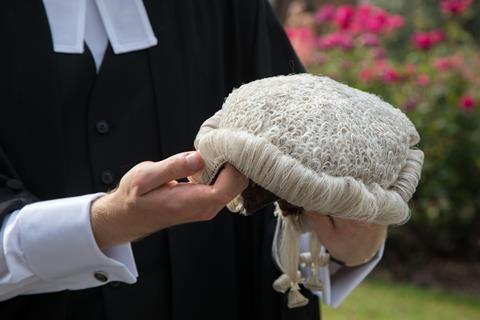 'Whilst the majority of practices are complying – and many are already seeing the benefits of doing so – a significant minority remain non-compliant,' said Ewen Macleod, BSB director of strategy and policy.
'This is unacceptable - the profession has had ample time to comply with these rules, which are designed to improve the information available to the public. It is therefore right that our approach to non-compliance changes and we will take enforcement action where necessary to ensure compliance.'
The BSB added that 'there has clearly been progress towards greater transparency' and bringing the profession into full compliance with the requirements is 'achievable'.
In contrast to sweeping price-publication requirements imposed on solicitors' firms, only a narrow category of barristers have to list their indicative fees and circumstances in which they might vary. Several years ago, the BSB proposed that every barrister publish prices for their three most common types of case, or that chambers publish information on price ranges. However, chambers shot down the proposals, warning that publishing fees could lead to a 'price war'.