A barrister who was expelled from his chambers after tweeting about a 'stroppy teenager of colour' was 'expressing a personal political opinion', the regulator has found. However, it fined the lawyer £500 for a separate social media post.
The Bar Standards Board found that there was insufficient evidence to prove that 17 tweets published by Jon Holbrook between March 2019 and January 2021 had breached the bar handbook. The regulator had investigated 18 tweets in total, according to a letter which Holbrook shared online.
Holbrook attracted widespread criticism from the profession in January, after tweeting about a video from the Equality and Human Rights Commission telling the story of a black girl sent home because her hairstyle breached its uniform policy. Holbrook said the Equality Act 'undermines school discipline by empowering the stroppy teenager of colour'.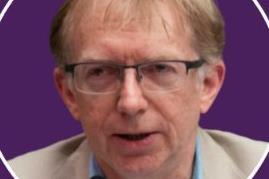 A BSB independent decision-making panel found that the language of the tweet was 'ill-advised and may give rise to offence. However, it accepted that you were expressing your personal political opinion on a piece of legislation rather than intending to demean or insult another'.
It was also alleged that between 2019 and 2020 Holbrook posted 17 tweets 'which were designed to demean or insult others including Muslims, homosexuals and women'.
The tribunal found that 16 of these tweets covered a variety of subjects in which Holbrook expressed his personal political opinions. 'Although the views expressed might have caused offence to others, the panel did not consider that your behaviour in posting any of these tweets was seriously offensive or discreditable to amount to a breach of Core Duty 5.'
However, one tweet posted by Holbrook in 2020 was singled out by the panel because it 'could promote hostility towards Muslims as a group'.
The tweet stated: 'Free speech is dying & Islamists & other Muslims are playing a central role. Who will lead the struggle to reinstate free speech as the foundation of all other freedoms?'
The panel said it took into account the context in which the tweet was made, which was in response to a tweet calling for the Charlie Hebdo magazine to be shut down following the beheading of Samuel Paty by an Islamist. 'The panel considered that the ordinary reasonable reader would understand the tweet to mean that the Muslim community was to blame for curtailing free speech.'
Holbrook was given an 'administrative sanction' which consisted of a warning and a £500 fine.The barrister says he intends to appeal the finding.