The salaries of the BBC's top in-house lawyers - all solicitors - have been revealed today in a list of highest earners released under the corporation's Royal Charter.
Group general counsel Sarah Jones is the highest-paid lawyer, earning between £200,000 and £249,999. Her assistant Peter Ranyard receives £150,000 to £199,999, as does head of legal Peter Farrell.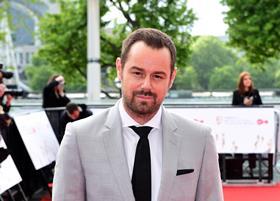 The report from the BBC Remuneration Committee lists people paid more than £150,000 of licence fee revenue in the financial year 2016/17.
Jones, a solicitor and former senior associate at magic circle firm Allen & Overy, provides legal advice to senior management, and manages and coordinates the BBC Legal division. The BBC already publishes details about her salary and expenses, which reveal she is also a deputy district judge.
The BBC's list places her earnings in the same bracket as actors Peter Capaldi, Danny Dyer and David Jason.
Meanwhile, employment lawyers say the BBC may face difficulties over the apparent gender pay gap shown by the list. Radio presenter Chris Evans made between £2.2m and £2.25m in 2016/2017, while Claudia Winkleman was the highest-paid female celebrity, earning between £450,000 and £500,000.
Overall, 25 men on the talent list receive more than £250,000, compared to just nine women.
Paula Chan, an employment lawyer at national firm Slater and Gordon, said the figures expose a 'deeply troubling disparity in pay between men and women at one of the UK's most prominent publicly funded institutions'.
She added: 'We anticipate a number of high profile female employees will now be examining the figures and demanding an explanation as to why they are being paid less than their male colleagues.
'If the justification isn't satisfactory, equal pay claims may be taken which would not only be costly but incredibly damaging to the standing and reputation of the BBC.'
Ruth Gamble, partner at London employment firm BDBF, added: 'If the BBC's list of salaries shows that a female presenter on a primetime show is being paid less than a male presenter on the same show or a similar one, they have the makings of a good sex discrimination or equal pay claim.'