Lawyers for the BBC have recorded disapproval at the 'grossly unreasonable' costs incurred so far by Sir Cliff Richard in his legal action against the broadcaster.
The singer is suing the BBC over reports naming him as a suspected sex offender and is claiming damages.
The latest stage of the dispute was heard in the High Court today as lawyers discussed budgets and the future progress of the case.
In a written submission filed by Matrix Chambers silk Gavin Millar, the broadcaster calls on the court to record its 'strong disapproval' at the costs incurred to date.
The submission states Richard's budget shows pre-action costs of £525,437, including 1,287 hours of solicitors' time (the vast majority of which is accounted for by partners) and 39 hours of leading counsel's time.
Millar says these rates are 'all in excess of the guidelines, in the case of partners, very substantially so'.
He added: 'Though not without its legal complexities, this case cannot have required extensive factual investigations on behalf of the [claimant].'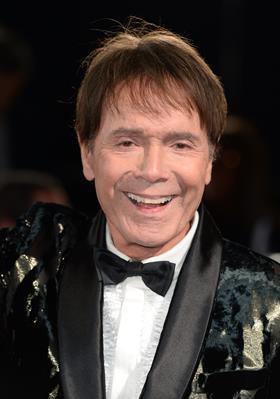 Richard's solicitors are said to have incurred a further 385 hours (equating to £137,000) on issues/pleadings, while counsel spent a combined 296 hours, costing more than £125,000.
At the date of the budgets, the claimant had incurred a further £24,348 in relation to the case management conference, compared with £4,676 incurred by the defendant.
The total pre-action legal bill is estimated to come to almost £900,000 plus VAT.
Millar adds: 'On any view, therefore, the C's incurred costs to date are grossly unreasonable and disproportionate, whether proportionality is judged by the sums the C hopes to recover or by reference to non-pecuniary considerations.'
'The court is invited to record its views on the face of the order, so that they can be taken into account upon detailed assessment if that stage is reached.'
The skeleton argument states that areas of dispute are amendment of the particulars of claim, the split trial, ADR, disclosure and the timetable in general.
The BBC seeks a direction that Richard amend his claim and provide a schedule of loss, giving full and up-to-date particulars.
The defendant also claims the claimant has ignored the requirement to file a single budget dealing with the whole action, and instead filed two budgets on the assumption the court will agree to a split trial.
Richard took action after coverage of a raid at his Berkshire home in August 2014, which his lawyers say caused him 'profound and long-lasting damage'. Richard's team proposes a split trial comprising a trial dealing with all matters except special damages lasting up to seven days, and a trial if necessary on special damages lasting up to three days.
The BBC has said it will defend its coverage of the raid.
A spokesman for Sir Cliff Richard said: 'Sir Cliff Richard incurred these costs and expenses over more than a two-year period, we say as a direct result of the actions of South Yorkshire Police and the BBC. Ultimately it will be down to a judge to decide whether or not he should recover such costs and expenses in full or in part, or at all.'