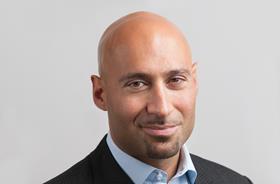 Black solicitors are leaving private practice in favour of in-house work because of issues around race, a diversity recruitment firm has said.
Discussing the legal profession's 'stay gap' – a metric which suggests ethnic minority lawyers leave law firms earlier than their white colleagues – managing director of Rare Recruitment Raphael Mokades said many black lawyers go in-house 'very, very early on'.
'The problem with that on a macro level is that you probably need five straight years in private practice if you're ever going to become a [general counsel]. That's a rule of thumb, not an absolute necessity – but there seems to be something in those first few years of private practice when you forge skills that you might not get in-house,' he said.
Mokades added: 'Some people switch firms, but if people were just switching firms you wouldn't have so few ethnic minority partners and so many ethnic minority trainees. It's obvious there is a drain in the profession.'
Last month, magic circle firm Allen & Overy reported that black lawyers leave the firm almost two and a half years earlier than their white counterparts. More City firms are expected to reveal their stay gap data in the coming months.
Mokades said while law firms are 'much better than many other areas of business' in relation to race, 'if you are an ethnic minority lawyer you are going to be conscious of your ethnicity in a way that you're not if you're white...If you are black you are almost certainly going to be mistaken for a security guard or someone who gets the coffee'.
Seventeen City firms recently agreed to conduct a data-drive to find out where black, Asian and minority ethnic lawyers are falling behind their white peer group, and Mokades said he is 'very hopeful' for the future.
'In my 20 or 25 years working on this stuff I've never seen this level of momentum; we've never seen this level of enquiry; I've never seen deeper engagement by the most senior people,' he said.