Brexit will not damage the legal status of England and Wales, the Law Society has said, citing the flexibility and stability of English law.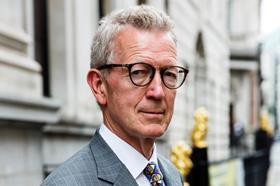 In a report published today titled England And Wales: A World Jurisdiction of Choice, president of the Law Society Simon Davis said he is 'full of optimism that England and Wales will continue to flourish as a global legal centre of choice', if Britain leaves the EU.
He writes: 'The benefits of choosing English law have not changed. It is flexible, allowing businesses and individuals to tailor bespoke agreements to fit their specific needs, offering commercial freedom.'
Davis also refers to the calibre of English and Welsh judges and lawyers, the advantages of common law and the widespread use of the English language.
While Brexit has added 'further complexity' to competition in the legal market, 'there are some absolute certainties that will continue and are at the heart of England and Wales' success as a jurisdiction.'
The report states that English law is 'flexible, predictable and stable' and can 'arguably evolve more quickly than statute-based law'. It adds that English contract law is 'largely unaffected by EU law' as it is based on common law.
On judges, the report stresses the 'impartiality, experience and skill' of the English and Welsh judiciary, which is 'mainly recruited from the ranks of senior legal practitioners, usually with several decades of experience at the highest levels of practice'. On language, it says that 1.75 billion people worldwide speak English.
According to the Law Society's report, from December 2018 to March 2019, 75% of Commercial Court cases, 33% of Admiralty Court cases and 8% of business cases were international.