The Bar Standards Board has warned that there could be 'real challenges' ahead if the average age of barristers continues to rise, following a study which found that 40% of barristers are now over 50 years old.
In a proposed strategy for the next three years, the regulator said the bar is ageing which, combined with a fall in the number of available pupillages, 'could create real challenges in terms of future barrister provision and an exacerbation of access to justice concerns for consumers'.
'The problems are likely to be hardest felt within the publicly funded bar but could also unevenly affect women and those from minority ethnic backgrounds, which could in turn effect our aim of achieving a more diverse bar,' the regulator said.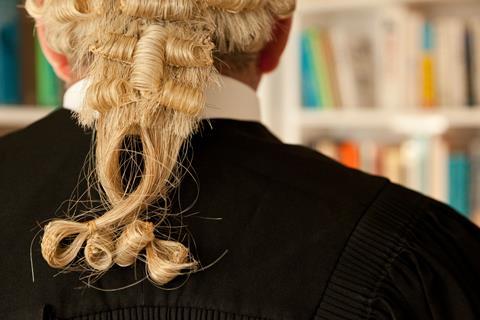 Among its key priorities for the next three years is ensuring that new barristers join the profession in sufficient numbers to meet the future demand for barristers' services across the profession, and that new recruits 'are drawn from diverse backgrounds to reflect the society they serve'.
A study of the bar over the past 30 years revealed that it is getting considerably older, with the average age of a practising barrister rising from 38.5 in 1990-91 to 46.5 in 2019-20. Meanwhile, almost 40% of barristers are now over 50, compared with just 13% in 1990.
The number of graduates wanting to become barristers is still very high, and the Bar Council has reported a 'steady increase' in the number of applicants per job over the past five years. However, pupillages are vastly oversubscribed: candidates applying for pupillage for the first time through the central recruitment system have just a 5% chance of receiving an offer. This figure rises to 10% if candidates apply a second time.
The problem has been exacerbated by Covid-19, which caused the number of pupillage registrations to shrink by over 20% in 2020-21.