Lord chancellor Robert Buckland has defended the controversial Internal Market Bill, saying 'extraordinary times' call for 'extraordinary measures'.
Facing questions from the Lords constitution committee, Buckland said the context of the bill – which contains measures which break international law – is 'all important' and that the provisions will only come into force if there is a demonstration of bad faith on part of the European Union.
Buckland said that backing the legislation is 'entirely consistent with the position that I hold' and that the committee should not 'elide issues of the rule of law with matters of policy and politics'.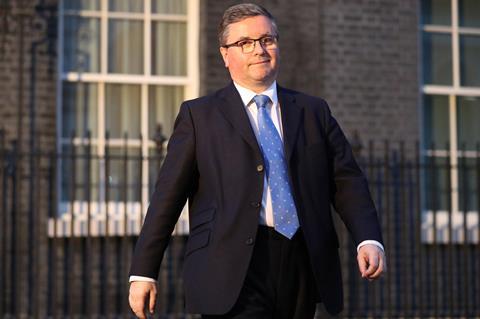 'Fundamentally, whilst noble members are entitled to question the policy and the wisdom or otherwise of the approach being taken, I think that it is - with the greatest of respect - wrong to automatically elide those issues to ones that deal with the question of constitutional issues or the rule of law. I think the two are distinct.'
He added: 'There are times in our national life where we face extraordinary sets of circumstances. This is one of those moments. And in extraordinary times, sometimes extraordinary – or seemingly extraordinary measures – have to be taken. And that is why we are doing what we're doing.'
Asked about the resignation of Jonathan Jones, former head of the government's legal department, and Lord Keen, the government's law officer for Scotland, Buckland said he is 'not necessarily bound by their actions'.
'I have been a very activist lord chancellor on these issues... I will continue to be active in government if I think we are at risk of causing unnecessary difficulty or that, in some way, aspects of our actions would cross a line that I would regard to be unacceptable.'
Responding to questions from Lord Pannick QC, Buckland insisted that the bill does not prevent the courts from reviewing regulations made by ministers in contravention of international and domestic law.
'Can I reassure you and the committee that whilst clause 47 has important qualifications within it, it does not exclude the courts' ability to judicially review these regulations. There was never any intention or effect, for there to be a general ouster of judicial review,' he said.