Litigation funder Burford Capital is keen to reinstate its dividend to shareholders following 'the best year in its history for portfolio performance'. However, new business took a hit in 2020 and profit after tax is down.
In a business update on its 2020 activities, Burford reported 'record levels of realized gain and more cash from successes than ever before'. It added that its portfolio of ongoing matters is larger than it has ever been.
'Burford suspended its dividend in early 2020 due to uncertainty around the pandemic, but given the year's performance and Burford's strong liquidity position, the board will recommend that shareholders approve at the annual general meeting a full resumption of the dividend at its previous annual level of 12.5 US cents per share, with a record date in June 2021,' Burford said.
The company said new business had suffered as a result of the pandemic in the first half of 2020, but activity 'snapped back' in the second six months. However, the second half of the year did not offset the slower first half.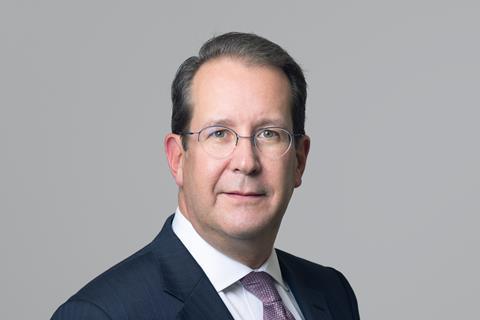 Profit after tax is also down as a result of 'modestly higher operating expenses and higher than normal book tax charges'.
Chief executive Christopher Bogart said: '2020 was another year of strong performance for Burford. We achieved record amounts of asset realizations from core litigation finance, which generated more realized gains and cash proceeds from case successes than ever before, driving our cumulative concluded case [return on invested capital] to an all-time year-end high of 92%. With cash on Burford's balance sheet of $336 million at the end of 2020, we are in a strong position to fund the additional future growth we anticipate. We look to the remainder of 2021 with excitement.'
On the pandemic, Burford said the business has been disrupted 'considerably less' than might have been feared a year ago.