Human rights set Garden Court Chambers discriminated against criminal barrister Allison Bailey because of her gender-critical beliefs, an employment tribunal ruled today. However the tribunal did not uphold Bailey's complaint against campaign group Stonewall which she claimed put pressure on the chambers to discipline her.
The high-profile six-week hearing followed last year's Employment Appeal Tribunal ruling in Forstater v CGD Europe that belief in the immutability of sex is protected under the Equality Act 2010. Bailey, a founder of a campaign group for same-sex attracted people, LGB Alliance, had alleged that she was offered inferior briefs because of her beliefs.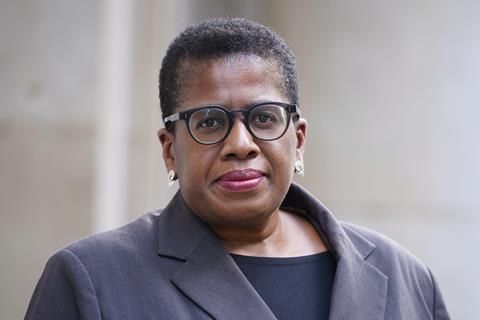 In today's ruling, the tribunal found that Bailey had been discriminated against and victimised. She was awarded £22,000, £2,000 of which is aggravated damages.
In a statement, Bailey, called in 2001, said: 'This is a vindication for all those who, like me, object to the erasure of biological sex, of women, and of same sex attraction as material realities. It represents judicial recognition of the abuse waged against us.
'I am disappointed not to have won my claim against Stonewall. But this should not obscure Stonewall's role in creating the environment in which discrimination against gender critical women and lesbians has been allowed to flourish. It never occurred to me as I was building my career that the organisation which would prove my biggest obstacle would be a charity set up ostensibly to protect people like me.'
In a statement, Garden Court Chambers said: 'We are reviewing today's judgment, which dismissed Ms Bailey's claim against Stonewall and most of her claims against Garden Court Chambers including all her claims for indirect discrimination.
'In particular we note that her primary claim (for loss of earnings on the grounds of victimisation) was dismissed, the tribunal finding that "We could not conclude that it was shown that the fall in income was in any way influenced (let alone significantly influenced)" by Ms Bailey's complaint to colleagues about Garden Court becoming a Stonewall Diversity Champion or by her beliefs.
'The tribunal found that it "could not conclude that Garden Court Chambers as a whole had a practice of treating gender critical beliefs as bigoted". This confirms our stance. We have maintained throughout that our members, quite reasonably, hold differing views in the complex debate around trans and sex-based rights. Our primary aim throughout has always been to uphold our values and maintain a workplace that is inclusive and welcoming to all.
'We are reviewing the judgment carefully with our legal team with a view to appeal.'