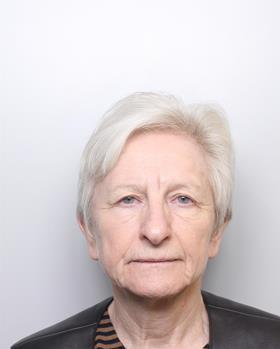 A jailed former Yorkshire solicitor is being sued by charities who were left money by one of her clients where she was co-executor.
It emerged from a court ruling published this week that two claims have been brought against Linda Box, a former partner with Wakefield firm Dixon Coles and Gill, who contend they have sustained loss from her criminal activities.
Box was jailed for seven years in 2017 after admitting 12 offences of fraud, theft and forgery and was ultimately struck off the roll of solicitors. She faces claims from the Guide Dogs for the Blind Association, Yorkshire Cancer Research, British Heart Foundation and the National Trust, who allege that Box appropriated monies payable to them from the estate of the deceased Ernest Scholefield.
One claim is brought against Box and her co-executor Julian Gill, as well as against the firm, which entered into a partnership voluntary arrangement on 7 June. There is no suggestion that Gill acted dishonestly or was aware of Box's criminal activities.
The Scholefield claim is also brought directly against HDI Global Speciality SE, the firm's professional indemnity insurer.
There is also a separate claim brought by the Bishop of Leeds on behalf of various Church of England organisations and charities who assert that they have suffered significant loss by Box's criminal activities in her professional capacity.
A defence has been filed by Gill and the firm in which liability is denied. A defence has also been filed by the insurer by which it admits that, if Scholefield's estate suffered loss by reason of theft by Mrs Box, then the firm is vicariously liable for such loss. It is not admitted, however, that such a loss has in fact been incurred by the claimants in this case.
The insurer submitted before a High Court hearing last month that Box's method was a process known as 'teeming and lading' by which monies were transferred to and from the firm's client account ledgers. The insurer's two-part defence is that liability for any claims on the policy has been exhausted, having reached the limit of £2m paid out (known as the aggregation point), and that it is not entitled to bring any claim where judgment has been obtained against the insured.
In the Bishop's claim an application has been made for summary judgment against the firm and, at the same hearing, the Bishop sought summary judgment against the insurer for a declaration saying the insurer is not entitled to aggregate the claims. Following preliminary hearing, His Honour Judge Saffman ruled the court had jurisdiction to make a declaration on the aggregation point. This will be considered at a hearing next month.