Global legal directory Chambers & Partners faced a LinkedIn protest this week over its alleged failure to recognise women lawyers in sufficient numbers. The starting pistol was fired by London-based Mayer Brown partner Chris Arnold, shortly after the publication of the 2020 Chambers Guide last Thursday.
'I won't be celebrating my inclusion in Chambers this year,' Arnold posted on the professional social network. 'All but one of the brilliant and inspirational women derivatives lawyers have been excluded from the Ranked Lawyers and the position across the other capital markets practices is not much better.' Sixteen men and one woman had been ranked by Chambers in its derivatives section.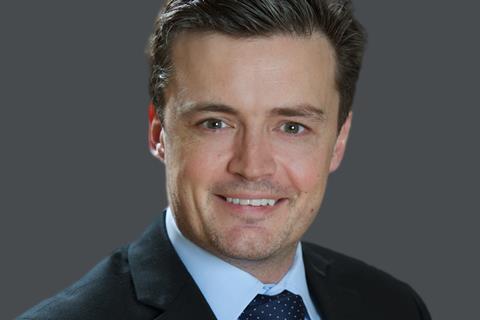 Referencing a change to the Chambers taxonomy, he added: 'And, no, redesignating "Senior Statesmen" as "Senior Statespeople" does not make up for it (especially when they are all men). Women lawyer role models should be recognised.'
By Monday, the post had 43,000 reads, and was shared and 'liked' globally. Taking strength from this encouragement, Arnold wrote an open letter the editors of Chambers, Rieta Ghosh, Michael Perkin and Jakubowski.
Arnold described the list of derivatives experts as 'completely unrepresentative of the extraordinary female talent in this sector'. He asked 'the editors… to remove me from their rankings until women represent at least 25% of the list (i.e. just 4+ more women!)'.
Chambers' head of equality and inclusion Dee Sekar replied to this post, inviting Arnold to discuss its initiatives in this area. 'In the legal profession and Chambers, as a business, is doing everything we can,' she said.
Arnold welcomed the opportunity to hear more, but added: 'Chambers has perhaps fallen short of "doing everything it can".'
Contacted by the Gazette, he said: 'I wrote the post because I believe the whole sector has a responsibility when it comes to recognising talented women lawyers and promoting positive role models. However, this recognition was lacking in the derivatives section of the latest edition of Chambers UK. Many firms and organisations are doing great work to improve diversity and inclusion within their ranks, and I am delighted that this is a topic that has resonated with colleagues, clients and those in other sectors around the world.' Arnold and London senior partner Sally Davies have offered to meet with Chambers.
Approached for comment by the Gazette, Chambers' head of equality and inclusion Dee Sekar said she was 'delighted to see' the way Arnold's post had 'opened this discourse'. It 'struck a chord', she acknowledged. Sekar does not work directly on Chambers guide sections, but asked if she expected next year's derivatives section to include more women lawyers, she said 'I hope so'.
Chambers US guide, Sekar added, is two years into a pilot where firms were asked to out forward equal numbers of men and women for research interviews, and an equal split for client referees. Once reviewed that may be introduced for Chambers' other jurisdiction guides. For its European and US diversity and inclusion awards, launched this year, nominees must submit firm diversity data. In future, firms submitting to the guide will be asked to include a range of diversity data.
While acknowledging such initiatives, a white paper by MD Communications 'How general counsel are changing legal services', launched at the 2019 IBA conference in Seoul, noted that equality and diversity were among the areas where the 'directories do not yet fully reflect a range of information that in-house lawyers take an interest in when selecting external counsel'.