Claimants can be added to proceedings after they have been issued but not served, the High Court has ruled in a case against Mercedes-Benz over the alleged installation of 'unlawful defeat devices' in its diesel vehicles.
Two claimants were properly added to a claim against Mercedes' parent company Daimler over emissions from Mercedes vehicles and alleged breaches of statutory obligations, the court held.
Mr Justice Picken said that the scope to amend a claim prior to service under CPR 17.1 'should not be more circumscribed than it is at the post-service stage', when CPR 19.4 applies.
The judge, with whom Lord Justice Dingemans agreed, also said Mr Justice Mann 'took too restrictive an approach' in an earlier case brought by shareholders against security giant G4S.
In Rawet and others v Daimler AG and others, the court considered 'two short but important points concerning the ability to be added as a claimant to proceedings prior to service'.
The claimants submitted that Mann, in Various Claimants v G4S Plc, 'wrongly decided' that CPR 17.1 does not permit amendment of a claim form to add other claimants to the proceedings between the issue and service of the claim form.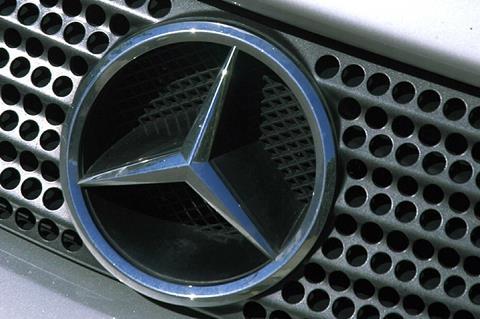 They also argued Mann was wrong to find that CPR 19.4(4) is not satisfied merely by completion of a statement of truth on an amended claim form signed by the solicitor acting for a claimant added by the amendment.
Mann granted permission to appeal in the G4S case but the appeal did not proceed, which the claimants said meant that 'the legal position is in a state of uncertainty' which is causing difficulty with 'the efficient and proportionate progress … of group actions more generally'.
Picken held that Mann took an 'overly restrictive approach to CPR 17.1(1)', saying: 'The fact that CPR 17.1(3) itself specifically refers to amending a statement of case by "removing, adding or substituting a party" in accordance with CPR 19.4 (at the post-service stage) reinforces the view that CPR 17.1(1) ought not to be read in so restrictive a fashion.'
He added: 'In a case like this, where solicitors are acting on behalf of a steering group in group litigation and so, in effect, on behalf of both existing and proposed claimants, it is open to the court to proceed on the basis that, in truth, the amendments are being effected, at least in part, by existing claimants.'
Picken also said he agreed with Mann that 'a solicitor signing a claim form cannot count as a consent under CPR 19.4(4)', but that the absence of separate written consent is 'immaterial' given his conclusion that the rule did not apply to the pre-service stage.