Selected chambers are to fund criminal law pupillages that would otherwise have been cancelled or postponed due to Covid-19.
Under a scheme administered by the Bar Council, at least eight commercial chambers and groups of members of commercial chambers will pay for criminal pupils to complete their training.
In his inaugural speech, incoming chair of the Bar Council Derek Sweeting QC thanked 20 Essex St, Atkin Chambers, 3 Verulam Buildings, Matrix, Brick Court, 4 Pump Court and Blackstone for participating in the scheme.
He also thanked Keating Chambers, which 'started this ball rolling in September and [has] been instrumental in gathering support from across the commercial bar'. Keating is in the last stages of putting its own arrangements in place with a criminal set.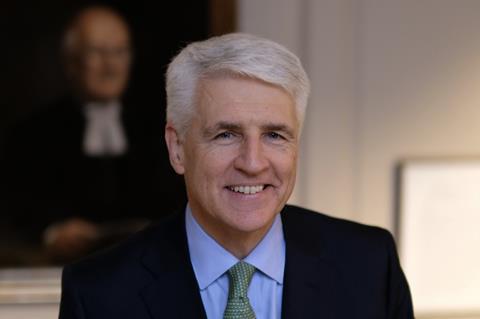 'Because this scheme has been set up at short notice, as an emergency measure, I know there are other sets which are also likely to join the scheme. Quadrant chambers is meeting the same need by another route,' Sweeting said.
In July, the Bar Standards Board warned that chambers are 'very likely' to stop recruiting pupils in the coming years because of financial pressure.
In his inaugural address - which was delivered remotely last night - Sweeting also announced that he will be mentored by a young black member of the bar next year, as part of the regulator's reverse mentoring scheme.
On ethnic diversity at the bar, Sweeting said: 'We cannot be content with anything other than real change in a timescale which is not measured in decades. We need to set tangible short term targets and track whether they are being met.'
This article is now closed for comment.