The Labour Party has called for the government to temporarily cut the size of juries from 12 to seven in order to clear the Crown court backlog, which now stands at more than 54,000 cases. However, the legal profession has said the proposal risks undermining justice. The government also poured cold water on the idea.
The shadow justice secretary David Lammy MP said the justice system is facing its 'gravest crisis since World War Two' and victims of serious crime are facing delays of up to four years 'because of the government's failure to act'.
'Justice cannot be delayed any further. Labour is calling on the government to tackle the backlog by speeding up the roll-out of Nightingale courts and temporarily introducing wartime juries of seven until the pandemic is over,' Lammy said.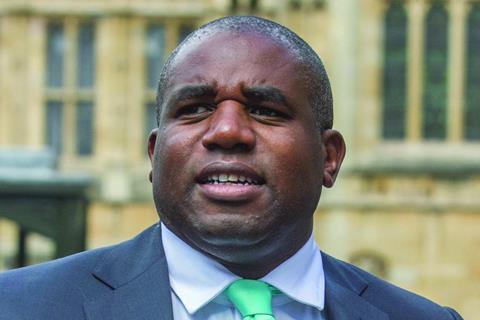 During the second world war, juries were reduced to seven to take account of the numbers of men serving in the forces.
Labour argues that smaller jury sizes during the pandemic would reduce the space required to hold trials in a socially distanced manner, and reduce the likelihood of jurors becoming infected at court.
However, the legal profession has failed to back the proposal. Responding to Labour's call, Law Society president David Greene said: 'We recognise this is a crisis, but before we agree to anything like reducing jury sizes, we would need to understand how much of a contribution it would actually make towards solving the problems facing the criminal justice system.'
Meanwhile, the Criminal Bar Association (CBA) said a jury of 12 'must continue to be the means by which serious criminal allegations are determined'.
'In the last week, the challenges we face have, once again, formed a basis for arguing the dismantling of an institution which determines who we are and for what we stand as a society. That must not be allowed to happen,' CBA chair James Mulholland QC said.
The Bar Council said tampering with juries should be a 'last resort'.
'It is the collective life experience and diversity of members of a jury that ensures evidence is tested robustly and the public can be confident that justice is delivered fairly. Reducing the size of juries risks diluting that experience and denting confidence in our justice system,' Derek Sweeting QC, chair of the Bar Council, said.
The Chartered Institute for Legal Executives added that short-term measures such as smaller juries are not enough to resolve the court 'crisis'.
Jonathan Black, former president of the London Criminal Courts Solicitors' Association and criminal defence specialist, posted on Twitter that 'reducing or removing jurors is not the solution'.
'Wartime juries reducing numbers from 12 to 7 were introduced because those eligible were busy supporting the war effort. There is no shortage now. There is a shortage of courts but that is because the tories closed them,' he said.
In the House of Lords on Tuesday, new justice minister Lord Wolfson of Tredegar said it is 'unlikely' that the size of juries will be reduced, when questioned by crossbench life peer Lord Pannick.
'Trial by jury is a cornerstone of the criminal justice system in this jurisdiction. We've made, with the support of Public Health England and Public Health Wales, adjustments to 290 court rooms and jury deliberation rooms so as to facilitate trial by jury. Reducing the size of the jury, my lords, therefore is unlikely,' Lord Wolfson said.
Lord Pannick also asked whether defendants who are legally represented could choose trial by judge alone in some categories of cases where juries are currently required.
Lord Wolfson said such a change would require a 'very significant change in our criminal justice system. It would therefore require very careful consideration before we embarked on that change.'
This article is now closed for comment.