A claimant has been awarded costs of more than 20 times the value of the damages they received in a 'relatively low value' claim over the performance of solar panels.
Judge Richard Pearce summarily assessed the claimant's costs at £64,054.20 including VAT after entering judgment in the sum of £2,850.12, inclusive of interest, in July.
In Hodgson v Creation Consumer Finance, the court was asked to assess the costs of a claim brought under the now-defunct capped costs list pilot scheme – which imposed an overall cap of £80,000 plus VAT, court fees, costs relating to enforcement and wasted costs.
The claimant had sought around £16,000 from the defendant, which funded the purchase of the panels by a debtor-creditor-supplier agreement within the meaning of section 12 of the Consumer Credit Act 1974 and therefore had a statutory liability for losses caused by any misrepresentation by the supplier.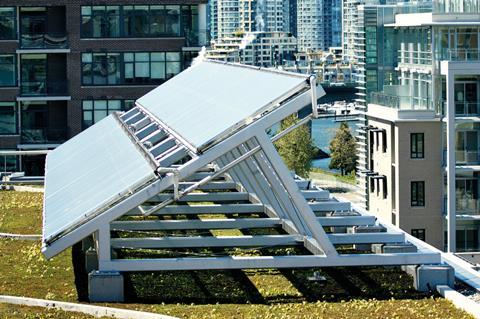 Pearce said the litigation was of 'relatively low value, such that costs would quickly become disproportionate', in a ruling last month which was published today.
However, the judge also said that 'issues as to the measure of performance of the solar panels and the calculation of future losses certainly involve broader issues of principle' on which there was 'no authority on the nature or assessment of such contingencies in this context'.
'It follows from the low value of this case but [the] importance of this case to other potential cases, that the costs that are reasonable and proportionate are likely to bear little relationship to the value of the case,' Pearce added. 'For example, given the potential impact [of] the judgment in the resolution of other cases, both parties instructed silks in this case. This was reasonable.'
The judge concluded: 'I am satisfied that the reasonable and proportionate phase costs within the caps contained in the capped costs pilot are £53,743.50. Given the nature of the issues … I do not consider this figure to be disproportionate, notwithstanding the low value of the claim.'
Including VAT, Pearce assessed the claimant's total costs at £64,054.20.
This article is now closed for comment.