A cyclist who knocked down a woman crossing a busy London road says he faces bankruptcy from the resulting costs bill.
Gemma Brushett was awarded £4,161 in damages by Central London's County Court this week after a judge ruled she was equally to blame for the collision as cyclist Robert Hazeldean. Much of the coverage this week has focused on the fact that Brushett was looking at her phone while she crossed the street at London Bridge, while Hazeldean, who was travelling up to 15mph, was going through a green light and had sounded his horn to warn the pedestrian.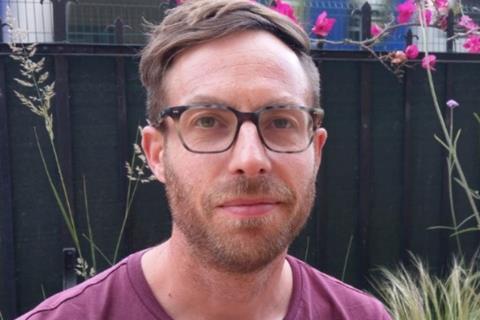 Hazeldean has spoken out about the toll the four-year matter has taken on his mental health, as well as his concerns about the precedent it may set for other cyclists.
In a statement issued through his representatives Levi Solicitors, he stated that covering the costs and compensation will personally cost him £20,000 and will leave him bankrupt.
Levi Solicitors says the claimant has sought almost £100,000 in costs, a figure which will be contested at a future hearing as an abuse of process.
Emma Farrell, head of the personal injury team at the national firm, said Hazeldean's costs would have been limited to around £7,000 if he had been insured. If he had sought legal advice earlier, the firm says it would also have advised him to counterclaim, given he has been left with permanent scarring, and ensure he was protected against a large costs order.
Hazeldean said: 'I feel that most cyclists would not have appreciated the consequences of not taking the opportunity to put forward a counterclaim which meant that I was unable to rely on the legislation in the same way that the claimant has to protect myself against a destructive costs award.
'This was not because I was not injured, but because I do not advocate the claim culture. Had I had legal representation at the time of preparing my defence, I would have taken those steps to protect myself.'
Urging others to take out insurance through British Cycling, he added: 'I can only hope that the focus on this case highlights the vulnerability of cyclists, both physically and against the courts, and that it might help reform a legal system that appears to leave certain road users disproportionately exposed.'
The cyclist has won widespread sympathy among the cycling community. Radio and television presenter Jeremy Vine, a campaigner for greater awareness of cyclist safety, said: 'I feel very sorry for this fellow. I haven't met anyone who thinks he could have done more to avoid hitting the pedestrian.'
Vine directed his Twitter followers to a crowdfunding site looking to cover Hazeldean's costs. As of 11am today, the appeal, set up by one of the cyclist's friends, had already raised around £2,500.