A wealthy divorced man has been sentenced to 12 months' imprisonment after defying court orders and leaving the country.
In an eviscerating judgment, Mr Justice Peel said the respondent to the committal application, Anthony Bailey, had showed 'dishonesty, wilful obstruction and barefaced contempt' for the court process in order to avoid paying the £2m owed to his ex-wife Marie-Therese Hohenberg Bailey, a descendent of the Austrian royal family.
The judge said the husband's behaviour was a 'shameful spectacle, deserving of considerable opprobrium' and he ruled that a custodial sentence was justified. Bailey, who did not attend court and was believed to be in Portugal, was advised he could apply to purge his contempt and would be looked on favourably if he made good his breaches of previous court orders.
The court heard that the parties had been embroiled in 'almost interminable' legal proceedings since separation in 2016, until Her Honour Judge Gibbons heard contested financial remedy proceedings over 14 days in 2020.
In April 2021, judgment was handed down with a number of highly critical findings made against Mr Bailey including non-disclosure, fraud, a lack of credibility and dishonesty. Gibbons said the steps taken to mislead the court were 'frankly extraordinary' and that Mr Bailey had deliberately sought to 'delay and derail' the proceedings, falsifying bank statements and a Covid test and lying about from where he was attending remotely.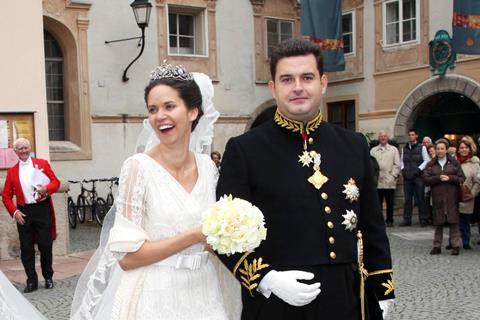 Mr Bailey was ordered to pay his ex-wife almost £2.1m (to include payment of legal costs), payable on the first to sell out of the marital home in Twickenham or a property in Portugal.
The court heard that £1m is still owing and that Mrs Bailey and the parties' child are now renting accommodation. The Portuguese property, worth an estimated four million euros, remains to be sold.
The day after Mr Bailey was served with a committal application arising from alleged breaches of the financial remedy order, he left the UK for Portugal via Ireland using a Portuguese residence certificate.
In mitigation, lawyers for Mr Bailey submitted these were the first committal applications against him and urged the court to bear in mind the welfare of the parties' child.
The judge said this argument was overshadowed by Mr Bailey disobeying an order and depriving his ex-wife of money needed not just for herself but for her child. 'He expresses no remorse; on the contrary, his written statements continue to present himself as the aggrieved party in this,' added the judge. 'He has disputed evidence which I have found to be true. He has refused to attend court, including at this hearing, when ordered to do so, and ignored other court orders, for example to supply medical evidence. He has, so it appears, continued to enjoy a very comfortable lifestyle in sharp contrast with W.'